Decisions Involving Line-Item Vetoes by Gov. Schwarzenegger, Bail Bond Forfeiture, and Class Certification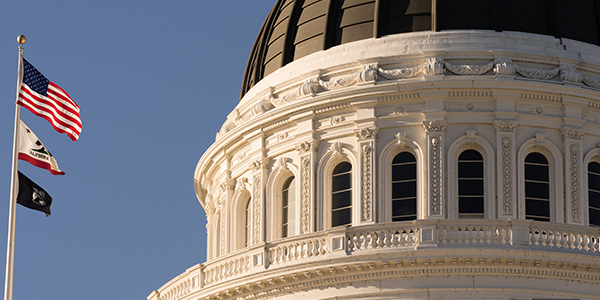 The California Courts of Appeal decided a bail bond forfeiture case, an issue of class certification, and Governor Schwarzenegger's constitutional authority to further reduce individual items in the 2009 budget.
In St. John's Well Child & Family Ctr. v. Schwarzenegger, No. A125750, the First District faced a challenge to Governor Schwarzenegger's cuts to the 2009 budget, brought by a nonprofit network of five community health centers, six school-based clinics in medically underserved areas in the Los Angeles area and other individuals and various organizations. In the complaint, the petitioners made constitutional challenges to the Governor's use of the line-item veto authority provided in Article IV, section 10(e) of the California Constitution to increase the amount of mid-year reductions made by the Legislature to the Budget Act of 2009.
As stated in the decision, and under Harbor v. Deukmejian, 43 Cal.3d 1087 (1987): "The Governor's veto power is more extensive with regard to appropriations. He may 'reduce or eliminate one or more items of appropriation while approving other portions of a bill." Thus, the court concluded that the dispositive issue in this case is whether the seven sections of Assembly Bill 4X1 the Governor further reduced were "items of appropriation."
In concluding that the individual budget cuts were items of appropriation within the meaning of art. IV, section 10(e), the court held that the Governor did not exceed his Constitutional authority and his line-item vetoes reducing them, while approving other portions of the Bill were constitutionally authorized.
In People v. Bankers Ins. Co., No. C060243, the Third District dealt with trial court's denial of petitioner's motion for exoneration of a bail bond. In reversing the denial, the court held that although the court minutes showed that the bail was ordered forfeited on the day the defendant failed to appear in court, the reporter's transcript did not contain a declaration of forfeiture in open court as is required by statute.
In a class action lawsuit in Pfizer v. Sup. Ct., No. B188106, against the manufacturer of Listerine mouthwash, brought under the Unfair Competition Law and False Advertising Law, claiming that the manufacturer marketed the mouthwash in a misleading manner by making representations that it can replace use of dental floss in reducing plaque and gingivitis. In granting the defendant's petition for a writ of mandate seeking to overturn trial court's certification of the class, the court held that the order certifying a class consisting of all persons who purchased the mouthwash in California during a six-month period was overbroad. In so ruling, the court reasoned that under In re Tobacco II cases, 46 Cal.4th 298 (2009), a different disposition is not required in this case.
Related Resources:
Content for You