Decisions in Criminal, Civil Procedure, and Employment Matters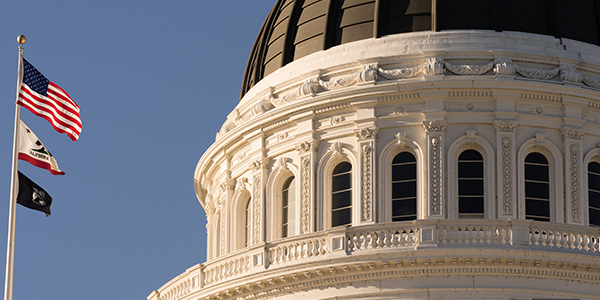 Alviso v. Sonoma County Sheriff's Dep't, A126241, concerned a plaintiff's class action suit against a county and several defendants, mainly claiming that section 14602.6 violates the equal protection provisions of the federal and state constitutions because it authorizes a 30-day vehicle impoundment for drivers whose licenses are suspended for some, but not all, Vehicle Code violations, without a rational basis for treating the groups of drivers differently. In affirming the judgment of the trial court, the court held that plaintiff cannot successfully challenge the statute under the more lenient formulation which requires him to only demonstrate that the statutory scheme is unconstitutional in the "vast majority of its applications."; The court also held that the trial court correctly rejected plaintiff's equal protection challenge, that the impound scheme does not violate due process, and that the statutory scheme does not effect an unconstitutional seizure.
Mundy v. Neal, B219711, concerned a plaintiff's Civ. Code section 55 motion for attorney fees in connection with a suit to force a landowner to install a designated van-accessible handicap parking space. In affirming the trial court's denial of the motion, the court held that for purposes of section 55, a plaintiff who files a dismissal is not the prevailing party under the catalyst theory unless the plaintiff made a prelitigation demand for corrective action, and here, plaintiff did not attempt to settle prior to filing and was not the prevailing party under Graham v. DaimlerChrysler Corp.
People v. Jones, A126005, concerned a challenge to the trial court's judgment finding no ineffective assistance of counsel on remand, of defendant's two drug cases. In vacating as to the first case and remanding, the court held that defendant's counsel's representation fell below an objective standard of reasonableness. Therefore, lacking confidence in the denial of defendant's motion to suppress, the court held that there is a reasonable probability that, but for the counsel's unprofessional errors, the result of the 2006 hearing would have been different.
Holman v. Altana Pharma US, Inc., A122783, concerned a challenge to the trial court's grant of defendant's motion for summary judgment on the hostile work environment harassment claim, grant of defendant's motion for nonsuit on the retaliation claim, and a postjudgment order awarding $128,925.12 in expert witness fees to defendant as costs in plaintiff's suit against her former employer under the Fair Employment and Housing Act (FEHA). The court affirmed for the most part, except, although the judgment and the postjudgment order awarding expert witness fees as costs are affirmed, that portion of the judgment setting the amount of expert fees to be recovered by defendant as costs is vacated and remanded for the limited purpose of allowing the court to consider whether "scaling" of the amount of the expert fee award is appropriate considering the relative resources of the parties.
Related Resources:
Content for You