SEC Filing Is Not a Public Disclosure, California Court Rules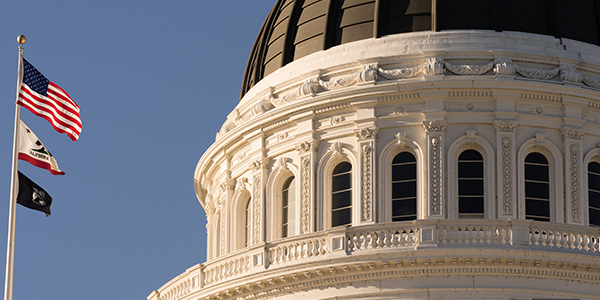 A California Court of Appeals has ruled rather controversially that federal filings with the SEC do not amount to "public disclosure" for purposes of qui tam relator suits under California's False Claims Act ("CFCA"). This is the case of State ex rel. Bartlett v. Miller, decided on January 19th.
How could this possibly be the ruling? CFCA cases based on public information, said the three judge panel for California's Second Appellate District, are triggered only when such disclosure is through channels explicitly accounted for in the state statute, a mechanism known as the "public disclosure bar."
FCA v CFCA
When California brought Cal. Gov't Code secs. 12650 et seq. into law, it mostly patterned what would later become the California False Claims Act on the already existing federal False Claims Act. The aim was to do essentially what its federal counterpart did, but at the state level.
"Parasitic or Opportunistic Actions"
Like the FCA, the CFCA would bar "parasitic or opportunistic actions" in the manner frivolous bounty hunting does by limiting the number of channels by which one could bring an action, the aforementioned "public disclosure bar."
However, because of the way the CFCA is written, the panel was inclined to interpret "public information" as including only that information that became public through specific means, i.e., information of alleged fraud brought to light through judicial and administrative hearings, a report a legislative or smaller municipal body, or through the news. Thus, even though the public is constructively notified of the contents of the SEC filing by any entity, those filings are not public for the purposes of the CFCA. Because of this, the relator's suit was not nipped in the bud by the defendant ClubCorp's admission that it was subject to various escheat legalities in its SEC filings.
Feds Not the Boss of Cal!
For the purposes of the FCA, the court wrote that state officials could possibly be unaware of federal disclosures by the federal government (e.g., SEC filings) and that even if it was, these kinds of relator suits may still be rewarded under the CFCA. The real meat of the issue, said the court, was that state and the trial court previously relied too much on the FCA and not on the CFCA. Where language is not similar, the CFCA should control.
Unfortunately, the court also backtracked on itself in a display of two steps forward, one step back. California had actually been investigating ClubCorp's escheatment practices sometime before Bartlett ever discovered it. It acknowledge that it's "difficult to imagine what benefit Barlett's lawsuit adds to the State's effort to discover and prosecute the alleged fraud against it." If that's the case, does this not simply encourage relator-bounty hunters to scour SEC filings to look for suits that are not barred by California's public disclosure bar?
Related Resources:
Content for You