Appeals Court: Grandson Can Sue Iran Over Grandfather's Assassination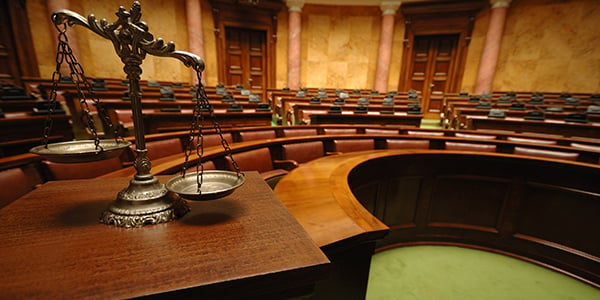 A federal appeals court ruled that Amir Oveissi's legal claims for wrongful death and the intentional infliction of emotional distress against Iran and its Ministry of Information and Security ('MOIS,' or 'VEVAK' in Farsi) must be considered under French law, allowing him to potentially hold the country and its security apparatus liable for his grandfather Gholam Oveissi's 1984 assassination of in Paris, France.
Gholam Oveissi was a four-star general and Chief of Iran's Armed Forces under the Shah of Iran, Mohammad Reza Pahlavi, before the 1979 Islamic Revolution. At Iran's direction, the Iranian-trained and funded Hezbollah terrorist group assassinated Amir Oveissi's grandfather while operating under the nom-de-guerre "Islamic Jihad."
While the Foreign Sovereign Immunities Act ('FSIA') grants foreign countries immunity from being sued under, the federal law also makes an exception for state-sponsored terrorism, allowing plaintiffs to seek damages.
You can read Oveissi's 2003 amended complaint against Iran here:

Although Iran and VEVAK never responded to or answered the lawsuit, so a bench trial was held for Oveissi to prove his case to the judge.
U.S. District Court Judge Royce Lamberth made a written decision in favor of Oveissi after trial, including the following findings of fact:
lran and its MOIS "provided logistical support and training that...were crucial to Hezbollah's ability to carry out the assassinations" against opponents of the revolution.

Plaintiff's expert witness "characterized Hezbollah as an arm of the Iranian state."

"When the Shah was deposed in 1979, supporters of his government, including Gholam Ali Oveissi, fled the country"

Although plaintiff Amir Reza Oveissi was born in the U.S., his parents moved with him shortly after his birth to stay with their grandfather in Paris, France.

During his first five years, he and his grandfather were "almost always together."

"Gholam accompanied Amir's father to pick Amir up from school each day, and he gave Amir Farsi lessons"

In Paris, his grandfather continued to be an outspoken opponent of the new Iranian revolutionary government, meeting with other Iranian expatriates in the family's apartment.

"On February 17, 1984, Gholam Ali Oveissi was shot and killed while walking on Paris' crowded Rue du Passy [and] Islamic Jihad immediately claimed responsibility"

"Due to Iran's close financial and operational links to this group, the Court finds these acknowledged perpetrators were funded and controlled by defendant Iran through defendant MOIS"

"Amir testified that his grandfather's murder has defined who he is today. He feels compelled to repeatedly view French news footage of the assassination's aftermath that depicts his grandfather's body lying in a pool of blood. Though he finds it "torturous" at times to relive the event, he has endeavored to read every available book describing his grandfather's assassination and the Iranian revolution. He has pursued graduate studies in foreign affairs and has researched his grandfather's death extensively, hoping to understand the political and ideological struggle that precipitated this brutal murder."
You can read the U.S. District Court's 2003 decision here:
The District Court held that Oveissi could not sue Iran and MOIS for the intentional inflction of emotional distress under California law, where he was born, and dismissed the suit.
The Court of Appeals reversed that ruling in its new decision, holding that because his grandfather was not an American, and that "if any country was the object of the [terrorist] attack, it was France," and sent the case back to the lower court to apply French law to the plaintiff's legal claims
Here is the Court of Appeals July 28, 2009 ruling letting Amir Oveissi continue pursuing his claims against Iran and the MOIS using French law:

Related Resources:
Content for You