San Francisco Sued for Outdoor Urinal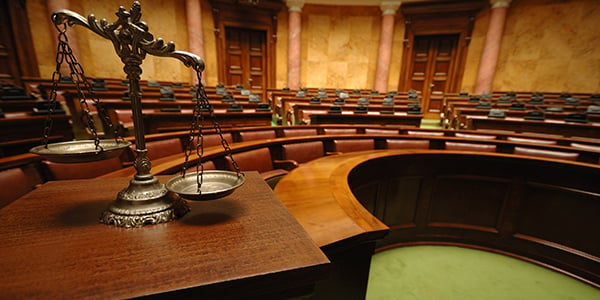 San Francisco has been battling a public urination problem for decades. The city tried increasing the fines for peeing in public. It tried mobile solar-powered toilets. It even tried urine-repellant paint that makes the piss splash back on the pisser. Now the City by the Bay is being sued for its latest effort to curb public urination: a public urinal.
Referred to as a pissoir in the lawsuit, and more accurately described as "a three-inch hole in the center of a three-foot diameter concrete base" in Mission Dolores Park, the urinal has drawn the ire of a local church organization and a conservative legal institute labeled as hate group by the Southern Poverty Law Center, as well as a comedic response from the City Attorney's Office. So yeah, this should be fun.
Are You Taking a Piss?
The lawsuit, filed by the Pacific Justice Institute on behalf of the San Francisco Chinese Christian Union, calls the pissoir "injurious to health," "grossly unseemly," and "indecent, and offensive to the senses." It also complains that the pissoir, which exposes users to "public shame and embarrassment," does not provide equal access to persons with disabilities.
Some other highlights from the suit:
"The open-air urination hole violates the privacy of those who need to use the restroom but would be required to expose their bodies and suffer the shame and degradation of urinating in public view" (Dolores Park has 26 enclosed bathroom toilets);
"The installation of the pissoir creates the conditions for a public nuisance" (Dolores Park, as the city attorney points out, is "well-known for its vibrant counter culture, immodest sunbathers, pot brownie vendors, spectacular city views, and famously irreverent 'Hunky Jesus' contest); and
"Further, unexpectedly being exposed to someone's private parts also violates Plaintiffs' privacy" (Dolores Park is first on Yelp's ranking San Francisco's best nude parks, and to date, no instance of a person unexpectedly eyeballing someone's private parts at the pissoir has been recorded).
Clearly not everyone is a fan of San Francisco's cleanup plan. You can read the lawsuit in full below:
San Francisco Chinese Christian Union, et al. v. City and County of San Francisco, et al.; Complaint by FindLaw
Content for You