Challenge to Department of Agriculture Rule, and Government Law Matter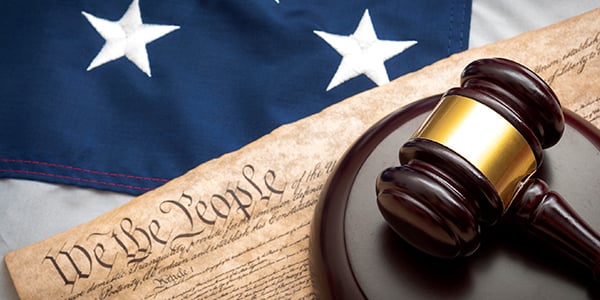 Koretoff v. Vilsack, No. 09-5286, involved an Administrative Procedure Act challenge to a Department of Agriculture rule mandating that almonds produced in the U.S. be pasteurized or chemically treated to prevent salmonella outbreaks. The court affirmed in part the dismissal of the action on the ground that the Agricultural Marketing Agreement Act required certain plaintiffs to exhaust their administrative remedies with the Department of Agriculture. However, the court reversed in part on the ground that the AMAA did not expressly bar producers' suits, and in light of the decisions of the Supreme Court and the D.C. Circuit, the AMAA did not implicitly bar the producers' claims.
US v. Proj. on Govt. Oversight, No. 08-5182, concerned an action charging a nonprofit and an Interior Department economist under 18 U.S.C. section 209(a), which prohibits giving or receiving any contribution to or supplementation of salary "as compensation for [an individual's] services as an officer or employee of the executive branch." The court reversed in part judgment for plaintiff on the ground that a defendant's intent to give or receive compensation for government services is a required element of the offense.
Related Resources
Content for You