Software Pirate's Gain Not Necessarily Adobe Systems' Loss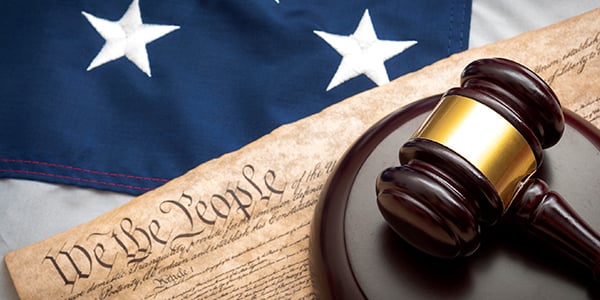 In 2009, Gregory Fair pleaded guilty to criminal copyright infringement and mail fraud after selling more than $1 million in pirated copies of Adobe Systems programs on eBay. In addition to a 41-month prison sentence, the court ordered Fair to pay Adobe $743,098 in restitution, The Washington Post reports.
Last week, the D.C. Circuit Court of Appeals vacated the restitution order.
Fair was ordered to pay restitution to Adobe Systems under the Mandatory Victim Restitution Act (MVRA), which was created to restore a victim to the position the victim occupied before sustaining injury. MVRA restitution is limited to the actual, provable loss suffered by the victim and caused by the offense conduct. Awarding restitution in excess of the victim's actual loss would be punitive in nature and thus fall outside the scope of the MVRA.
The MVRA places the burden on the government to prove the victim's loss by a preponderance of the evidence.
According to the stipulated facts in the plea agreement, Fair's criminal scheme involved high-volume sales of pirated Adobe Systems' software on eBay. He sold copies of outdated versions of popular Adobe products, such as Adobe Photoshop and PageMaker. Along with the pirated software, he included numerical codes that allowed buyers to update their software to the most recent version at a reduced cost from Adobe Systems.
Fair's scheme represented a much cheaper route to an up-to-date version of the software: A customer could first buy a pirated copy of outdated PageMaker software and an upgrade code from Fair for around $125 and then pay around $200 to Adobe Systems to upgrade to the most current version. The total price paid, around $325, would be less than half of the retail price of the authentic up-to-date Adobe program, (approximately $700).
On appeal, Fair argued that the district court abused its discretion in setting the restitution amount because the government failed to offer evidence of Adobe Systems' actual loss; instead, prosecutors offered evidence only of Fair's gain. The D.C. Circuit vacated the restitution order because the government did not meet its burden to present evidence from which the district court could determine Adobe Systems' actual loss as a result of the pirated sales.
Here, the D.C. Circuit noted that the government offered no evidence of either the number of sales that Adobe Systems likely lost as a result of Fair's scheme or the profit that Adobe Systems would have made on any such diverted sales. The record contained only a spreadsheet tallying Fair's eBay sales and unsubstantiated, generalized assertions of government counsel regarding Adobe Systems' lost sales. There was no evidentiary basis on which the district court could find that Fair's customers would have purchased full-priced software from Adobe Systems if they had not purchased pirated Adobe software from him at a greatly reduced price.
Related Resources:
Content for You