Major Settlement over Community Housing for the Mentally Ill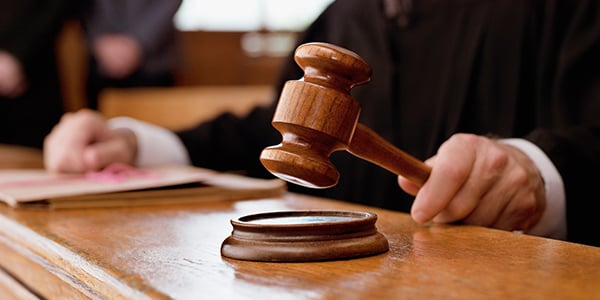 In a settlement mental health advocates are calling a landmark, hundreds of mentally ill patients under the care of the state of Illinois will have a chance to live a more independent life. Under the settlement, the state will have five years to help residents of "institutions for mental disease" (IMD's) make the transition to smaller, more private living situations like apartments and smaller houses. The court will need to approve the settlement and both sides have asked for a hearing to review details.
A report by the Associated Press in the Chicago Sun Times says that a lawsuit brought in 2005 by the ACLU claimed that Illinois violates the civil rights of 4,500 mentally ill people forced to remain in large institutions along with sometimes hundreds of others with mental illness. One patient, Gilbert Parham, 51, has lived in a small room in one such Chicago nursing home for nearly 10 years. He says he is capable of living independently and managing his medications with just a bit of help.
Parham told an Associated Press reporter he has no privacy, can't have guests in his room and turns over all of his disability check to the facility except for $30 a month. He shares a room with two other men, one of who disrupted the interview with rants and obscenities. "He does that all the time. He was doing it last night. I just have to get used to that," Parham told the AP.
Under the settlement, patients like Gilbert Parham who are capable of independent living will be assisted by the state in finding a place in community housing. According to a draft of the settlement agreement obtained by the AP, the state would help 256 residents move into community housing by the end of the first year. By the end of two years, another 384 residents would also receive help relocating.
The ACLU claimed that the states' warehousing of mentally ill patients in IMD's or nursing homes was a violation of the Americans with Disabilities Act. According to the AP, more than any other state, Illinois has relied on nursing homes to house the mentally ill after shutting down state mental hospitals in the 1970's and 1980's.
Illinois taxpayers spend more than $122 million a year to care for the mentally ill in IMD's, a system rejected by most other states due to costs, concerns about residents' rights and quality of care. The federal government does not contribute Medicaid money to such facilities, therefore the entire cost of supporting the system falls on the taxpayers of Illinois. Advocates for the mentally ill say the new system will not only be better for the patients, but save money for the state.
Related Resources:
Content for You