Whole Hog Awarded to Plaintiffs in Missouri Pig Farm Suit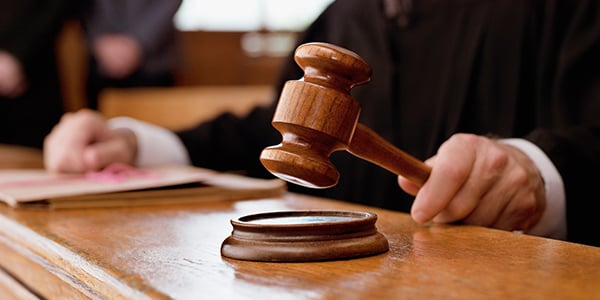 Last Thursday, a jury awarded $11 million to plaintiffs in a case that just smelled rotten from the start. In this particular instance, that is not a metaphorical, but a literal description. The plaintiffs in this case are the farming neighbors of a Premium Standard Farms hog farm. The Premium Standard operation in Gentry County, Missouri, emitted odors so foul, they "defied description," according to Stephen A. Weiss, one of the attorneys for the plaintiffs.
As The Kansas City Star reported, the plaintiffs' representatives must have found a way to describe to the jury what their lives were like behind the windows and doors they constantly had to keep closed, because after only eight hours of deliberation, the jury came back with an award of $825,000 each.
This is not the first time such a case was filed against Premium Farms. According to the Star report, the same plaintiffs were also party to a suit filed in the early 1990's. That group of 52 plaintiffs also prevailed, and were awarded $5.2 million. Eleven years later, the plaintiffs in the current suit claimed Premium Standard had still failed to clean up the odor problem, even thought they were under an order from the Missouri Attorney General to do so.
It looks to be very unclear whether the defendants have received the message even after this second round of litigation. In the statement issued by the company, the Premium Standards reps appeared to think that their loss could be due solely to some not very thoughtful jurors. "The court gave the jury the impossible task of sorting through claims by 15 different individuals from seven different families in different locations, with each claim raising a set of distinctive issues," the statement read. "While the jury tried its best, it was inevitable that this 'gang trial' would result in a 'gang verdict.'" Or possibly, the verdict could be due to the conditions on the farm in question.
No doubt the plaintiffs in this case will not be saddened to hear the company is seriously considering taking their pigs and opportunities elsewhere. "We have serious concerns whether we will ever make any future investments in the state of Missouri," Premium Standard said.
In one of the most famous stories of Greek mythology, the hero Hercules completed his fifth of twelve labors by cleaning out the supernaturally foul cow farm belonging to King Augeas. Hercules succeeded in his task by changing the course of two rivers to flow through the Augean stables, washing the muck and manure away. You would think that two lawsuits might have the same cleansing effect in the modern-day land of Missouri. Time and appeals will tell.
Related Resources:
Content for You