UC Berkeley Occupy Protestors Lose Excessive Force Case Against Campus Cops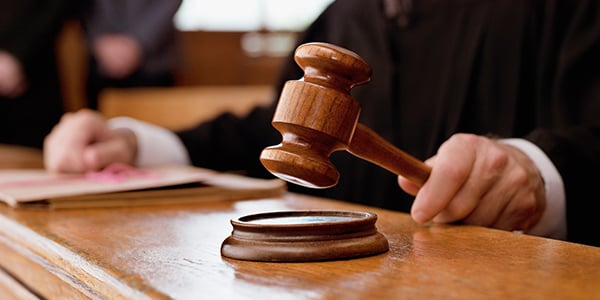 Everyone who's attended or worked for UC Berkeley is accustomed to the regular protests conducted on campus. Every day brings a new cause, a new chant, and new protest signs. But only groups like the Occupy Wall Street movement take their crusades to the next level and try to set up camp.
After one Occupy group pitched their tents on Berkeley's campus in 2011, university police used tactics the protestors claimed amounted to excessive force. After years of duking it out in court, a panel of federal judges ruled in favor of the campus cops, although the protestors are prepared to take the case to the Supreme Court if necessary.
Jabbed With Batons
In 2011, the Occupy Wall Street movement took to the streets and campus to protest tuition hikes, the privatization of higher education, and other issues. After one protest, participants started to erect tents on campus. Worried about health and safety, university administrators sought to prevent the encampment. Campus cops gave protestors a dispersal order and began taking down tents when the order was ignored.
After more tents went up, police returned in riot gear, gave dispersal orders, and set up a perimeter around the tents when the orders were again ignored. While some protestors grabbed batons and yelled at police, some claimed they were subjected to excessive force, hit with police batons, and jabbed repeatedly. One demonstrator was taken to the hospital and 36 protestors were arrested.
Actions Not Excessive, Granted Qualified Immunity
Twenty-nine protestors sued the university police, the Alameda County Sheriff's Office, and the Oakland P.D. In ruling against the protestors, the Ninth Circuit panel ruled that they had to consider both the immediate danger to the police and whether the force applied was excessive. Ultimately, the panel concluded that "even if the force used was of a type that is generally intrusive, the amount of force applied here was minimal."
As part of that analysis, they considered the injuries suffered by the Berkeley protestors. Judge Wallace noted that while you would expect injuries from a "forceful use of baton blows," none of the protestors who sued suffered injuries that required medical care or made them unable to continue protesting. The judge also commented that even though the tents posed no threat and the protestors were only seemingly guilty of misdemeanors, the university was not obligated to allow "organized lawlessness" on the campus. The panel ruled that the force was not excessive, and the Berkeley cops were entitled to qualified immunity.
Whatever your cause, protestors do have rights. If you think you were subjected to excessive force, or your First Amendment rights were violated, contact an attorney who can help you assess the strength of your case.
Related Resources:
Content for You