'She Looked 13' Is Not a Good Defense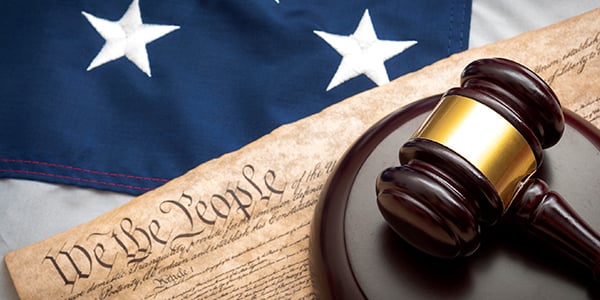 When dealing with sentencing enhancements, reality can outweigh perception.
Last week, the Eighth Circuit Court of Appeals concluded that a district court properly applied a sentence enhancement to a defendant who enticed an 11-year-old to engage in sexual activity, even though he thought she was 13.
Adam Hammond pleaded guilty to one count of enticement of a minor for the purpose of engaging in prohibited sexual activity, and one count of enticement of a minor to engage in sexually explicit conduct for the purpose of producing a visual depiction of such conduct. The district court sentenced him to two concurrent sentences of 240 months' imprisonment and 15 years' supervised release.
Hammond appealed the district court's denial of a downward variance from the Guidelines range of 235 to 293 months.
Hammond argued that he was entitled to a downward variance based on 18 U.S.C. §3553(a), which allows courts to consider a variety of factors before imposing a sentence, including "the nature and circumstances of the offense and the history and characteristics of the defendant," "the seriousness of the offense," the need "to afford adequate deterrence to criminal conduct," the need "to protect the public," and "the need to avoid unwarranted sentence disparities among defendants with similar records who have been found guilty of similar conduct."
Because Hammond's victim was 11-years-old for much of the material time period in this case, the district court applied an 8-level enhancement under the Sentencing Guidelines for a crime that involves a child under the age of 12.
Both parties agreed Hammond believed the victim was 13, but they also agreed that the Guidelines apply even when the defendant did not know the victim was under the age of 12. Thus, the contested issue was not whether the enhancement was properly applied to Hammond, but whether Hammond's ignorance of the victim's true age is a characteristic under §3553 that merits a downward variance
Hammond argues that -- because he did not know the victim was under the age of 12 -- the Guideline enhancement unfairly subjects him to the same sentencing range as offenders who purposely seek out prepubescent victims. He claims his ignorance of the victim's true age distinguishes him from the type of offender the enhancement was designed to target, and he should have been granted a downward variance from the Guidelines range based on that distinction.
The Eighth Circuit disagreed with Hammond, finding that "the district court thoroughly considered the relevant factors set forth in §3553(a) and reached a substantively reasonable conclusion."
Hammond's ignorance of his victim's real age wasn't enough to offset the fact that he was still preying on a kid who was well under the age of consent. Noting the need to protect the public, and the need to deter future crimes, the appellate court affirmed the sentence.
Related Resources:
Content for You