Holt v. Hobbs: SCOTUS to Review Ark. Prison Beard Growing Policy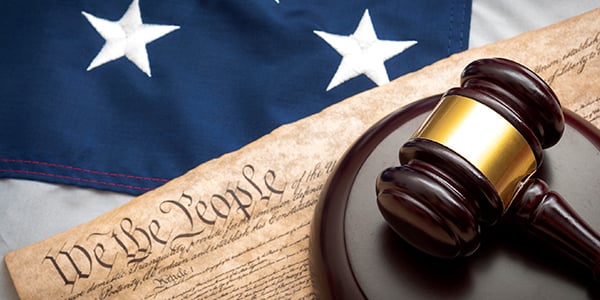 On Monday, the U.S. Supreme Court agreed to review the challenge a Muslim man has brought against the grooming policies at an Arkansas prison -- a policy the Eighth Circuit Court of Appeals upheld as constitutional.
The case will turn on the Court's analysis of the Arkansas Department of Corrections' purported security needs and the level of deference the Court shows the ADC.
Certiorari Granted
Gregory Houston Holt aka Abdul Maalik Muhammad, a 38-year-old Caucasian inmate at Varner Supermax, says his fundamentalist Muslim beliefs require that he grow a beard but contends the Arkansas Department of Corrections allows only trimmed mustaches. Quarter-inch beards are only permitted for diagnosed dermatological conditions.
Holt sought permission to maintain a half-inch beard as a compromise to balance his religious beliefs with the ADC's security needs.
The Court granted Holt's petition for certiorari and will allow him to proceed in forma pauperis. The Court will determine whether the ADC's no beard growing policy violates the Religious Land Use and Institutionalized Persons Act (RLUIPA) or the First Amendment; and whether a one-half inch beard would satisfy the security goals sought by the policy.
To survive a constitutional challenge, the ADC's beard growing policy must be in furtherance of a compelling government interest and must be the least restrictive means of furthering that compelling interest.
Eighth Circuit Ruling
The three-member panel of the Eighth Circuit ruled that the state met its burden of establishing that the Department of Corrections grooming policy was the least restrictive means of furthering a compelling penological interest, and the district court did not err in dismissing the complaint.
The panel showed deference to the state's claim that the policy helps "prevent inmates from concealing contraband, drugs, or weapons; that an inmate who grew a beard could change his appearance quickly by shaving; that affording special privileges to an individual inmate could result in his being targeted by other inmates; and that prison officials believed the grooming policy was necessary to further ADC's interest in prison security."
In the unpublished opinion, the panel noted the ways in which ADC accommodated Holt's religious beliefs: "Holt had a prayer rug and a list of distributors of Islamic material, he was allowed to correspond with a religious adviser, and he was allowed to maintain the required diet and observe religious holidays."
Injunction Issued by SCOTUS
Until the Court enters its judgment, Holt will be allowed to grow a half-inch beard, thanks to an injunction granted by the Court.
"Respondents are enjoined from enforcing the Arkansas Department of Correction's grooming policy to the extent that it prohibits applicant from growing a one-half-inch beard in accordance with his religious beliefs," the order states.
Stay tuned to see how this case unfolds.
Related Resources:
Content for You