Gamers Can't Sue Over Facebook Info Sharing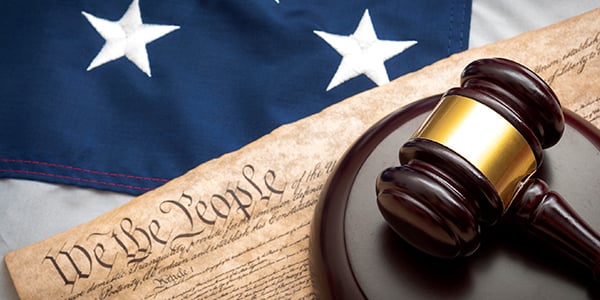 The Eighth Circuit has pulled the plug on a putative class action against GameStop, the video gaming store and publisher of magazines like Game Informer. Game aficionado Matthew Carlsen had sued the company, alleging that GameStop's Game Informer website shared user information with Facebook, in violation of its own privacy policy and Minnesota consumer fraud laws.
A district court tossed Carlsen's suit last summer for lack of standing. In a decision released yesterday, the Eighth Circuit briefly revived Carlsen's hopes of videogame class action success, ruling that he indeed had standing to sue -- only to toss his lawsuit for failure to state a claim. The ruling could be "game over" for the class action.
Your Princess Is in Another Castle
Carlsen was a user of both Game Informer's print magazine and its website. Game Informer's privacy policy stated that it "does not share personal information with anyone," but its website integrated Facebook's like, share, and comment features, and allowed users to log in through Facebook. Those features, Carlsen alleged, caused Game Informer to transmit a user's Facebook ID and Game Informer browser history to Facebook -- what he claimed as a material misrepresentation about his subscription and a violation of Minnesota's Consumer Fraud Act.
His lawsuit was originally dismissed for lack of standing, the court unconvinced by his potential causes of action. On appeal, however, the Eighth Circuit disagreed. Injury in fact and a plaintiff's potential cause of action are not the same, the court noted, and Carlsen's allegations of breach of contract were injury enough.
Some Bad News to Cover Up the Good
That's where Carlsen's good news ended. Despite having standing, he had not pleaded a claim upon which relief could be granted, the Eighth found. Taking Carlsen's allegations as true, he had not established facts sufficient to show that GameStop had breached its contract with him, the Eighth ruled.
GameStop's privacy policy "unambiguously does not include" a user's Facebook ID and browser history among the personally identifiable information it pledges to protect, the court found. Further, his state law claims failed for similar reasons; the information GameStop pledged to protect was not ambiguous, undermining Carlsen's state law misrepresentation claim.
Of course, Carlsen might have another life or two to spare. He could seek to have the case reheard en banc or level up to the Supreme Court.
Related Resources:
Content for You