Unfair Labor Practice Appeal: NLRB Loses 'Supervisor' Ruling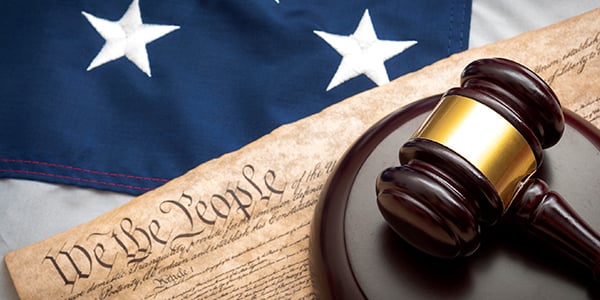 The Eleventh Circuit Court of Appeals ruled against the National Labor Relations Board (NLRB) this week in a dispute involving nursing home union designations, reports Legal Newsline.
Lakeland Healthcare Associates, LLC appealed a NLRB decision finding Lakeland in violation of sections 8(a)(5) and (1) of the National Labor Relations Act for its refusal to bargain with the United Food and Commercial Workers Union, Local 1625. While Lakeland admitted that it refused to bargain with the Union, it argued that its refusal did not violate the Act because the Union was improperly certified in the underlying representation proceedings.
Lakeland is a nursing and long-term care facility that employs LPNs, RNs, and certified nursing assistants (CNAs). The Union currently represents all of Lakeland's CNAs.
On August 11, 2010, the Union filed a petition with the NLRB seeking a representation election to establish the Union as the collective bargaining representative for Lakeland's LPNs. Lakeland opposed the petition, arguing that the LPNs are "supervisors" within the meaning of the Act and are therefore ineligible for union representation.
An NLRB hearing officer held a hearing devoted solely to the "supervisor" issue, and concluded in a 49-page Decision and Direction of Election that the LPNs were not supervisors under the Act. Following a representation election, the Union was certified on January 6, 2011 as the exclusive bargaining representative for Lakeland's LPNs.
In order to seek judicial review of the determination, Lakeland refused to recognize and bargain with the Union as the LPNs' representative. The Union responded by filing an unfair labor practice charge with the NLRB. The NLRB granted summary judgment, finding that Lakeland violated the Act. Lakeland appealed the decision to the Eleventh Circuit Court of Appeals.
The sole issue on appeal was whether substantial record evidence supported the NLRB's determination that certain licensed practical nurses employed by Lakeland were "supervisors" under the Act. Lakeland claimed that LPNs use independent judgment and discretion to initiate the process to discipline, suspend and terminate CNAs, so the board's decision should be vacated. That contradicted the NLRB's finding that LPNs don't exercise independent judgment in assigning CNAs.
The Eleventh Circuit concluded that the NLRB's finding was not supported by substantial evidence, noting that Lakeland presented more than a 'paper showing' of responsible direction.
In vacating the NLRB's decision, District Judge Paul C. Huck, (sitting by designation), acknowledged that employers must offer more than "paper showings" of supervisory status, but noted, "Lakeland also presented unrebutted testimony establishing that LPNs are 'responsible' for ensuring the CNAs' compliance with Lakeland's standards, and that they would be 'written up' for failing to do so."
Related Resources:
Content for You