USPTO to Host Free AIA Webinar Sept. 7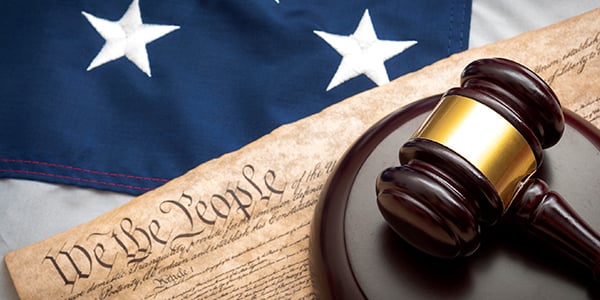 It's less than a month until the America Invents Act (AIA) changes shake up the world of intellectual property law. The big day — in case you don't have it marked on your calendar — is September 16, 2012.
If you're nervous or scared about the end of the (patent) world as we know it, the U.S. Patent and Trade Office wants to put your mind at ease with a free discussion about the changes this week.
On Friday, September 7, 2012, the USPTO is hosting a webinar from 12:30 to 1:30 pm EST to discuss provisions of the AIA that become effective on September 16, and the USPTO final rules implementing those provisions.
Webinar panelists will include USPTO Director David Kappos, Commissioner for Patents Peggy Focarino, General Counsel Bernard Knight, Chief Judge James Smith, and Lead Judge Michael Tierney. Chief Communications Officer Todd Elmer will moderate.
The panelists will discuss the following AIA changes:
Inventor's oath/declaration
Supplemental examination, preissuance submissions, and the new administrative trials of post grant review,
Inter partes review
Covered business method review.
The panelists will also discuss proposed rules and examination guidelines for the first-inventor-to-file provision. The agency published the first-inventor-to-file proposed rules and examination guidelines in late July and is still accepting comments on the proposed rule.
Participants can access the webinar here, through the USPTO website. The event number is 990 842 706 and the passcode is 123456.
The teleconference number for the event is 1-408-600-3600 and the access code is 990 842 706.
If you have questions that you would like USPTO experts to address during the AIA webinar, you can email them to webinar@uspto.gov.
Related Resources:
Content for You