Rails to Trails Challenge Subject to Accrual Suspension Rule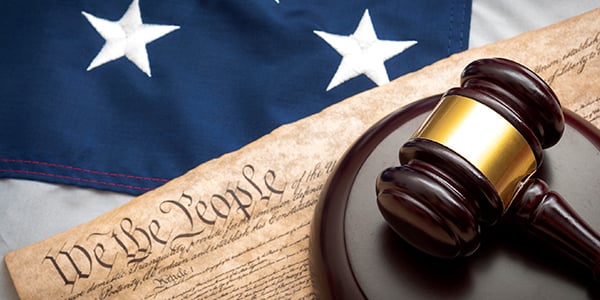 A group of landowners in southern Arizona have been arguing for years that a Rails to Trails plan for a right of way on their property constituted a taking. So far, that litigation has enjoyed two tours through the Federal Circuit Court of Appeals.
This week, the appellate court ruled in its second opinion in the matter that the landowners can keep pushing their takings claims under the accrual suspension rule, despite the government's claims that the action is time-barred.
In 2006, the Department of Transportation's Surface Transportation Board (STB) issued a Notice of Interim Trail Use or Abandonment (NITU) that authorized El Paso & Southwestern Railway Company and its successor to convert the railway into a public trail pursuant to the National Trails System Act Amendments of 1983 (Trails Act).
The landowners sued in 2007, alleging that the 2006 NITU constituted a compensable Fifth Amendment taking because it would convert the limited right-of-way into a public trail. The Court of Federal Claims dismissed the case, concluding that a taking had not occurred because the government had not physically invaded the landowners' property to construct the trail; it had only issued a NITU.
The Federal Circuit reversed the CFC, holding that the landowners' takings claim accrued on the date that the 2006 NITU issued.
During discovery on remand, the government produced a 1998 NITU affecting the landowners' property. Though there was no indication that the NITU was published in the Federal Register or a newspaper -- and the landowners submitted declarations that they were not aware of the 1998 NITU -- the CFC held that the statute of limitations began to run in 1998 and that the landowners' takings claims were time-barred by the six-year statute of limitations.
The landowners appealed, arguing under the accrual suspension rule that their takings cause of action did not accrue they did not know, and could not have known, that the STB issued the 1998 NITU. They also pointed out that the government's position throughout the first four years of the litigation was that the 2006 NITU was the first one that the STB issued.
The appellate panel agreed that the claim accrual suspension rule applied. Though "a claim alleging a Fifth Amendment taking accrues when the act that constitutes the taking occurs," a claim's accrual is suspended if the plaintiff shows (1) that the government concealed its acts such that the plaintiff was unaware of their existence; or (2) that the injury was "inherently unknowable." The "inherently unknowable" standard refers to when the claimant "knew or should have known" that the claim existed.
Here, the evidence demonstrated that the issuance of the 1998 NITU was inherently unknowable, so the landowners prevailed.
Related Resources:
Content for You