Fifth Circuit: Texas Can Deny Planned Parenthood Funding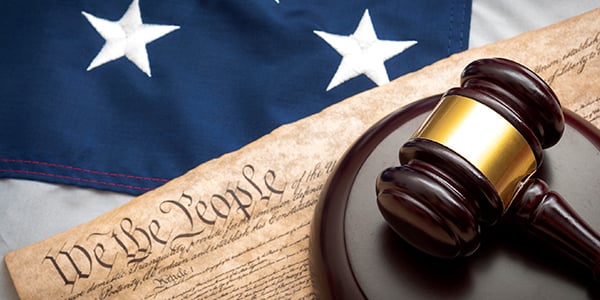 The Fifth Circuit Court of Appeals ruled on Tuesday that Texas can block Women's Health Program (WHP) funding to Planned Parenthood and other healthcare providers that offer abortions, reports CNN.
The New Orleans-based court held that Texas may deny WHP funds from organizations that promote elective abortions. The court found that the "specific restriction on the breadth of the program functions as a direct regulation of the definitional content of a state program."
The court also held that Texas may deny WHP funds from organizations, like Planned Parenthood, that promote elective abortions through identifying marks. The restriction on identifying marks, the court reasoned, is really a limit on promoting elective abortions, and is therefore valid as a direct regulation of the content of a state program.
Texas passed a law in 2011 that effectively excluded abortion providers from receiving funding from the WHP beginning May 1. The regulations state that health care providers participating in a Medicaid-like program must not perform or promote elective abortions or be affiliates of entities that perform or promote elective abortions.
Eight Planned Parenthood clinics that do not offer abortions sued to block implementation of the law in anticipation of the deadline, and won a temporary injunction. Fifth Circuit Judge Jerry Smith, however, stayed the injunction.
Lawyers for the state previously argued that the injunction would cause Texas women irreparable harm. Since Texas law prohibits public money from going to abortion-promoting services, they claim that the order would force the state to either shut down the Texas Women's Health Program or violate state laws, according to Fox News.
A three-judge panel of the Fifth Circuit Court of Appeals restored funding to Texas Planned Parenthood clinics in May, finding that there was sufficient evidence that a state law preventing Planned Parenthood from participating in the Women's Health Program is unconstitutional.
This week, the Fifth Circuit concluded that the regulations, in a sense, impose a speech-based condition on organizations receiving the benefit of WHP funding, but found that they also function as a direct regulation of the content of a state program. The policy, therefore, is constitutional under the reasoning of Rust v. Sullivan.
(In Rust, the Supreme Court considered federal regulations limiting the abortion-related speech of clinics receiving funds under Title X of the Public Health Service Act. The Court upheld the regulations, reasoning that the government could disfavor abortion within its own subsidized program, and that exclusively subsidizing non-abortion family planning speech did not penalize abortion speech.)
Texas Governor Rick Perry praised the decision, saying, "Today's ruling affirms that Texas' Women's Health Program has no obligation to fund organizations that promote abortion -- including Planned Parenthood," Perry said.
The case, however, isn't quite over. The Fifth Circuit remanded the matter, instructing the district court to reconsider the constitutionality of the restriction on affiliating with entities that perform elective abortions.
Related Resources:
Content for You