US v. Burnett, No. 08-1224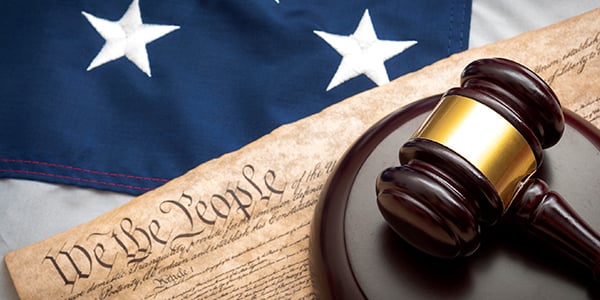 Conviction of a defendant for conspiring to distribute illegal drugs and other drug-related charges is affirmed where: 1) the district court did not abuse its discretion in admitting testimony of a witness regarding defendant carrying a baggy, as it tended to make the evidence of the fact that defendant was involved in a conspiracy to distribute cocaine more probable than if the evidence had not been admitted; 2) the district court did not commit plain error in admitting witness testimony regarding threats by the defendant as its probative value was not substantially outweighed by danger of unfair prejudice. Considering the cumulative effect of the claimed evidentiary rulings, defendant received a fair trial and his arguments in his pro se brief were meritless for both procedural and substantive reasons.
Read US v. Burnett, No. 08-1224
Appellate Information
Appeal from the United State District Court for the District of New Hampshire
Decided September 1, 2009
Judges
Before Boudin, and Lipez, Circuit Judges, and Hansen, of the Eighth Circuit, sitting by designation.
Opinion by Hansen, Circuit Judge.
Counsel
For Appellants: Royston H. Delaney, Robert M. Thomas, Jr.
For Appellee: Aixa Maldonado-Quiñones, Thomas P. Colantuono, United States Attorney
Content for You