LSAC Removes Asterisk for Tests Administered With Accommodations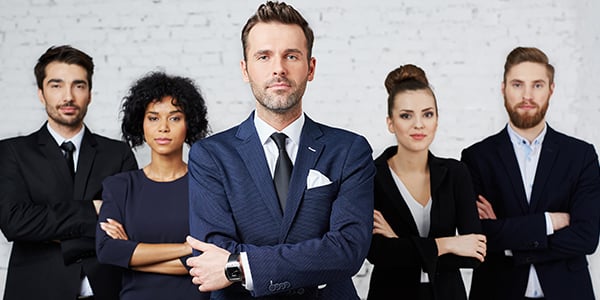 The Law School Admissions Counsel has forever treated disabled students, who requested testing accommodations on the Law School Admissions Test, in a manner that many would argue was unfair: they'd grant the requested accommodation (once sufficient proof was proffered), but the agency would also flag the score to notify schools that it was taken under non-standard conditions.
In essence, it was a scarlet letter or an asterisk for disabled students -- they could score well on the test, but the LSAC was screaming "special circumstances" to schools, almost making it seem like the student didn't deserve the score that he or she earned. Now, under the terms of a nationwide settlement in a suit brought by disabled students, the LSAC has agreed to stop flagging scores, and to reduce the burden of proof required to obtain accommodations.
Lowering the Bar
How difficult was it to receive accommodations? Otilia Ioan, who is paralyzed in her arms and legs and needs a brace to write, had her request for double time denied by the LSAC, which told her that she had failed to provide enough medical evidence, reports the San Francisco Chronicle.
Under the terms of the settlement, if the consent decree is approved by the court, the LSAC would not only relax their requirements for obtaining accommodations, but those who received accommodations on high school and college exams would receive the same accommodations on the LSAT.
Typical accommodations included larger print or Braille, longer rest breaks, or more commonly, additional time to take the test, reports the Chronicle.
No More Flagged Scores
A law passed in 2012 made it illegal to flag scores in California, but the settlement will expand that practice nationwide. A California appeals court upheld the state law earlier this year. According to the Chronicle, the Medical College Admission Test (MCAT) will be the only remaining professional test that flags scores.
Reactions
In a statement released yesterday afternoon, ABA President James R. Silkenat praised the proposed settlement.
"A legal system cannot truly deliver justice if intentional or unintentional barriers prohibit the full participation of lawyers, judicial personnel and members of the public with disabilities," he stated. "If agreed to by the court, the consent decree with the Law School Admission Council, announced today by the Justice Department, will help ensure that our legal system is open to all by requiring several valuable reforms of the accommodations policies involving the Law School Admission Test."
"Many of the finest members of the legal profession, past and present, have had disabilities. We look forward to a future that builds on this legacy and reflects the talents of all individuals in our diverse society."
Enjoy the latest legal news from our blogs? Keep up with the latest legal docs on Scribd.
Related Resources:
Content for You