UConn Adjunct Law Professor Nabbed in Prostitution Sting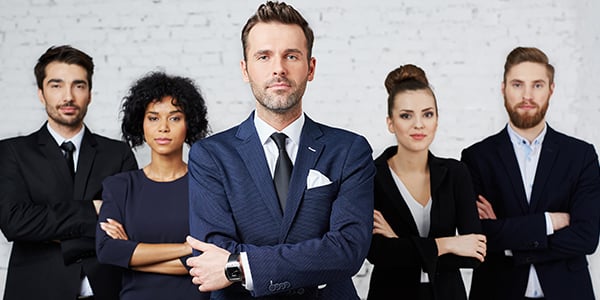 On Friday, police in Southington, Connecticut, put an ad on a prostitution website soliciting clients. They got a lot of replies, including six suspects who were arrested at a local motel, apparently hoping they could get in on that prostitution they'd heard so much about.
And wouldn't you know it? One of them was a University of Connecticut adjunct law professor.
Run Away! Run Away!
By day, Ronald Murphy runs a law firm called Advocates Law Firm, where he deals mainly with torts and malpractice. By night, he's an adjunct professor at the University of Connecticut School of Law, where he teaches trial advocacy.
Also by night, he allegedly responded to the police sting operation. According to local station WTIC-TV, the sting followed reports of prostitution at several motels in the area. Six suspects showed up to the motel room and were arrested for "patronizing a prostitute" (which could also involve insincerely complimenting a prostitute, but we doubt it).
The prof was also charged with interfering with a police officer, which apparently stemmed from his alleged attempt to run away. The law school has placed him on administrative leave.
Oh, You Crazy Lawyers
This arrest follows another high-profile example of lawyers behaving badly. You'll recall last week, the husband-and-wife lawyer team of Alecia and Andrew Schmul allegedly broke into the home of the managing partner at Alecia's former firm and stabbed him and his wife. The latest update: Andrew was apparently wearing only a diaper at the time. That certainly makes run-of-the-mill prostitution look tame.
With regard to this case, at least one UConn Law student knows how the system works (which is no guarantee that he, or anyone else, is "practice ready"). Brendan Butler told Hartfor'd WFSB-TV, "It's a hit on the [law school's] reputation, but since this is a law school, it's important to remember that nothing has been finalized and proven, to my knowledge." Good point, Brendan, but remember: The court of public opinion has a different set of evidentiary rules than the court of law. Still, we would be interested to know what the defense could be to showing up to a motel room where prostitution has been promised. (Hopefully it's not "entrapment.")
Related Resources:
Content for You