Los Angeles Sues JPMorgan Over Discriminatory Mortgage Practices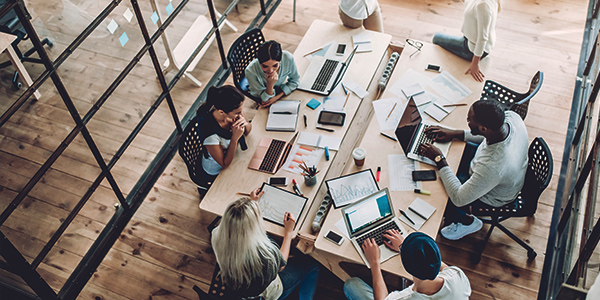 Add JPMorgan & Chase Co. to the list of banks being sued by the City of Los Angeles, and add one more headache for the banking giant, which has been plagued with legal troubles, most of which emerged from the London Whale trading scandal.
This lawsuit, like a handful of others filed by Los Angeles, accuses big banks of discriminatory lending practices during the mortgage crisis and continuing through the present day. The lawsuits also blame the banks' reckless lending during the crisis for hundreds of millions in lost tax revenue and increased expenses of more than a billion dollars from maintaining foreclosed properties, reports the Chicago Tribune.
During the Bubble: Predatory Lending
The complaint, filed today, alleges that the bank has practiced mortgage discrimination in Los Angeles since at least 2004 "by imposing different terms or conditions on a discriminatory and legally prohibited basis," reports The Wall Street Journal.
The discrimination came in the form of both traditional redlining and reverse redlining. The former refers to the practice of denying credit based on a borrower's race, while the latter practice puts minority borrowers into loans that they cannot afford.
According to the Tribune, the city is accusing JPMorgan (as well as the other banks) of putting minorities into riskier loans than similarly situated white borrowers, resulting in a disproportionate amount of foreclosures in minority neighborhoods.
Since the Bubble: Discriminatory Denials
The alleged discrimination didn't stop with the housing crash, but it did change slightly. The city alleges that the banks mostly stopped lending to minority borrowers, and in the rare instances that they did provide credit, they did so on "predatory terms."
L.A.'s Local Impact
The lawsuit cites two studies to show the amount of damage to the city. One study, from a low-income advocacy group, claims that the crisis resulted in 200,000 foreclosures from 2008 to 2012, which depressed property values and cost the city $481 million.
The other study, by the California Reinvestment Coalition and the Alliance of Californians for Community Empowerment (an organization desperately in need of an acronym), estimates that the local government has expended $1.2 billion on safety inspections, police and fire calls, trash removal, and property maintenance for the foreclosures, reports the Tribune.
Unlikely to End Quickly
Wells Fargo lost a bid earlier this week to end their own battle against Los Angeles. Judge Otis Wright II denied the bank's motion to dismiss the case, calling the city's allegations "extremely detailed and specific to defendants' lending practices," reports Bloomberg.
It's not a guaranteed win, only a guarantee that the lawsuit will proceed, but it's a bad omen for JPMorgan if that bank had any hopes of quickly ending their legal hassle.
Join the discussion on Facebook.
Related Resources:
Content for You