The NLRB, McDonald's, and Changes to Joint Employer Liability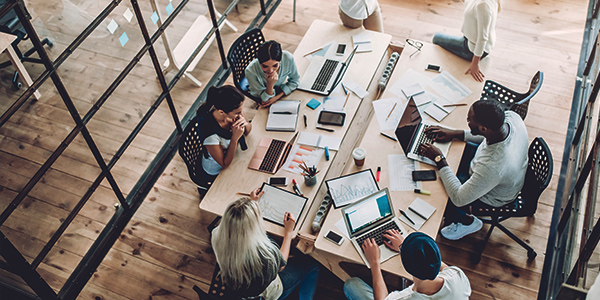 Until a few days ago, parent companies of franchises could disclaim responsibility for labor violations of their franchisees. But The New York Times reports the National Labor Relations Board has thrown a wrench into that comfort, finding McDonald's -- one of the largest franchise operators in the world -- jointly liable for its franchisees' violations.
The NLRB's General Counsel is allowing complaints to proceed against McDonald's as well as certain franchises that allegedly penalized workers for engaging in pro-labor activities. Some of these activities included strikes that included other fast-food franchises like Wendy's and Burger King.
While the statement consists only of a press release, it follows hot on the heels of the NLRB's decision to expand the definition of "joint employer," likely paving the way for more franchiser/franchisee cases like this one.
What Is a 'Joint Employer'?
Joint employer liability has traditionally allowed a company to be sued for labor law violations committed by subcontractors. The joint employer test is fact-specific and requires employees to show that, while they're technically employed by the subcontractor, they may be doing work that directly or indirectly benefits the larger company.
In May, the NLRB issued a call for briefs on an expansion of the definition of a joint employer. The expansion is actually unsurprising, as the Teamsters Union, in a high-profile case before the NLRB, has been urging just such an interpretation. "The modern worker is awash in a sea of multi-layered and dependent relationships, and the current joint employment standard leaves him or her bereft of meaningful resort to the protections and processes of the [Fair Labor Standards] Act," the Teamsters wrote in a brief to the NLRB.
There Are No Coincidences
It's likely that the NLRB's musings about expanding the joint employer definition was behind its decision to allow the McDonald's complaints to go through. While the NLRB General Counsel's legal reasoning has yet to be publicly disclosed, the expansion would be crucial in cases like the McDonald's matter, as McDonald's has never been considered a joint employer with its franchisees before, reported The Associated Press.
If the franchiser/franchisee relationship can give rise to joint employer liability, then potentially all companies operating on a franchise model can be held liable for the actions of franchisees. The best way to protect your company from the actions of franchisees is clear: Make sure they're not breaking the law! Parent corporations should check in regularly to make sure that franchisees are complying with all applicable labor laws. And look out, because "courts do not require employers to have 'actual knowledge' of the purported violations; imputed knowledge is enough," cautions the New York State Bar Association.
Related Resources:
Content for You