Yahoo Sued Over Its Employee Ranking System, Mass Layoffs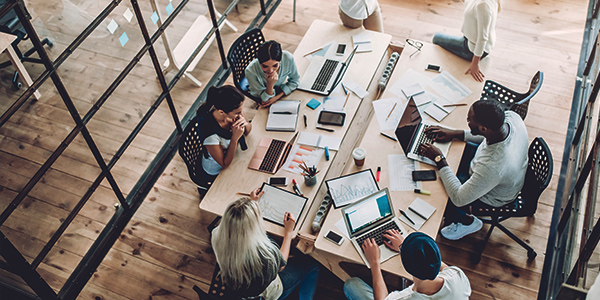 A former Yahoo manager is challenging the tech company's famous -- or infamous, depending on where you stand -- employee ranking system in federal court. Gregory Anderson, a former Yahoo editor, sued the company on Monday, alleging that the ranking system was used to violate both California and federal employment law.
A hallmark of Yahoo CEO Marissa Mayer's reign at the company, the system requires supervisors to rank every employee on a scale of one to five, with those on the bottom often shown the door. But, Anderson's suit alleges, that merit-based ranking is often a smokescreen for getting around mass layoff laws.
Yahoo's Controversial QPR System
Before Gregory Anderson worked as an editor for Yahoo's auto, home, shopping, travel, and small business sites before he was terminated. According to his complaint, Yahoo's "Quarterly Performance Review" process forced managers to give low rankings to employees, rankings which were then used to justify routine firings.
Yahoo's QPR system has never been popular.

Failure to WARN

Whatever you call it, mass firings usually require some form of notice to employees in advance. Under the federal Worker Adjustment and Retraining Notification Act, employers must give WARN notices when laying off 500 or more employees. California law requires 60 days advance notice when more than 50 employees are being terminated within 30 days of each other.

About 600 other employees were terminated because of low rankings in the same month as Anderson, his suit claims. Yet Yahoo has never provided notices under the WARN Act or California law.

Should Anderson's suit be successful, expect to see similar litigation in the future. Though employee ranking systems like Yahoo's are no longer commonly used in corporate America, they can still be found at many companies, such as Amazon.

The day after Anderson sued, Yahoo announced plans to lay off 15 percent of the company, or approximately 1,700 employees. There's no word yet if the tech giant has given those workers any advanced notice.

Related Resources:
Content for You