Criminal and ERISA Matters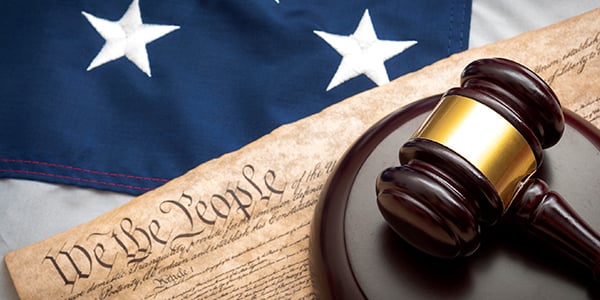 Wise v. Verizon Comms., Inc., No. 08-35866, involved an ERISA action based on the termination of plaintiff's disability benefits. The court of appeals affirmed the dismissal of the complaint in part, holding that 1) plaintiff did not allege that the plan as a whole incurred an injury as a result of the Plan Administrators' mishandling of her claim; and 2) plaintiff's state law claims were preempted because her complaint necessarily referenced an ERISA plan. However, the court reversed in part, on the grounds that 1) only one statute of limitations per state applied to benefits-recovery actions under 29 U.S.C. section 1132(a) (1)(B); and 2) plaintiff filed her complaint within the six-year statute of limitations applicable to her claim.
US v. Juarez, No. 09-50323, involved defendant's appeal from the district court's judgment revoking his supervised release and sentencing him to eighteen months in prison. The Ninth Circuit affirmed, holding that the fugitive tolling of a defendant's term of supervised release begins when the defendant becomes a fugitive, not at the later time when a warrant was issued for his apprehension.
Related Resources
Content for You