Will Executive Privilege Foil the Brian Terry Lawsuit?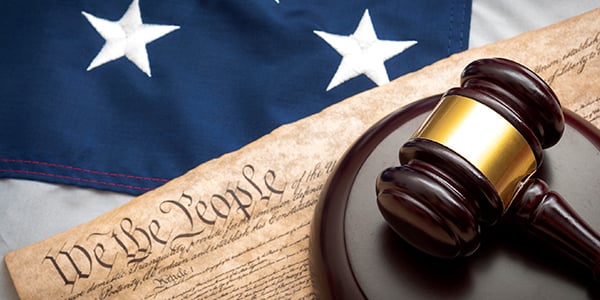 Operation Fast and Furious is one of the all-time best botched-government-operation titles. How can you not appreciate a mission that invokes Vin Diesel?
But Congressional investigations and tort claims stemming from the Operation could be on hold: Wednesday morning, President Obama invoked executive privilege over thousands of pages of government documents detailing the scheme, reports The Washington Post.
To recap, Fast and Furious was an ill-advised sting orchestrated by the Bureau of Alcohol, Tobacco, and Firearms (ATF). The Los Angeles Times explains that ATF "allowed weapons from the U.S. to pass into the hands of suspected gun smugglers -- known as "gunwalking" -- so the arms could be traced to the higher echelons of Mexican drug cartels." ATF, however, lost track of hundreds of the firearms, many of which have since been linked to crimes like the fatal shooting of Border Patrol Agent Brian Terry.
The House Oversight and Government Reform Committee, led by Rep. Daniel Issa, began investigating the program last year, and Agent Terry's parents filed a lawsuit against the ATF in February for its role in their son's death.
Attorney General Eric Holder asked Obama to assert executive privilege over documents related to the ATF's gunwalking scheme after Rep. Issa requested information about "how the Justice Department handled the congressional probe into the failed program," the Huffington Post reports.
The Oversight Committee, undeterred by executive privilege, now has Holder in the cross-hairs of a contempt vote.
Republicans on the Committee voted to push for a contempt citation against Holder next week. Congressional Republicans released a statement Wednesday explaining, "Unless the attorney general reevaluates his choice and supplies the promised documents, the House will vote to hold him in contempt next week," CNN reports.
House Republicans aren't the only ones irked by executive privilege in this case. Terry's parents released a statement denouncing the move, saying, "Attorney General Eric Holder's refusal to fully disclose the documents associated with Operation Fast and Furious and President Obama's assertion of executive privilege serves to compound this tragedy," and that the decision "denies the Terry family and the American people the truth. Our son, Border Patrol Agent Brian Terry, was killed by members of a Mexican drug cartel armed with weapons from this failed Justice Department gun trafficking investigation," reports Yahoo! News.
The Terry family's concerns may stretch beyond ATF's accountability to the American people over the gunwalking debacle. While the Federal Tort Claims Act Recommendation 84-7 discourages agencies from routinely withholding information in a tort claim based on executive privilege, the Recommendation only directs agencies to disclose information falling within a privilege in "appropriate circumstances." Whether or not the feds have to disclose in the Terry family's lawsuit will likely be raised in the district court and the Ninth Circuit Court of Appeals.
Related Resources:
Content for You