9th Cir. Won't Enjoin Sunnyvale, Calif.'s Gun-Control Ordinance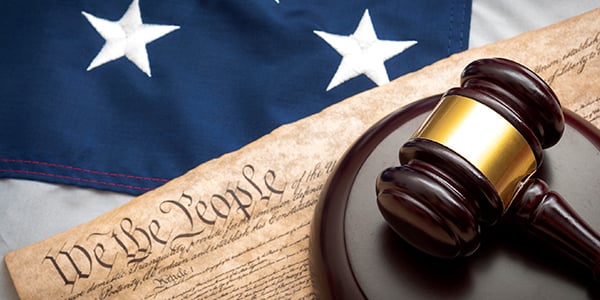 By now, we know that states and local governments can't unduly burden an individual's right to own a gun. That hasn't stopped governments from coming up with other ways to enact meaningful gun regulations, though.
In addition to making bullets more expensive, cities and states have enacted laws limiting the sizes of magazines. In Sunnyvale, California, the city prohibits anyone from owning magazines that hold more than 10 rounds. The Ninth Circuit today agreed with the district court that a preliminary injunction staying enforcement of the ordinance wasn't warranted.
Protected Conduct
Several gun owners challenged Sunnyvale's ordinance, known as Measure C, and in the meantime asked for a preliminary injunction. Unlike a permanent injunction, an appellate court reviewing a preliminary injunction determines only whether the trial court abused its discretion in deciding not to issue the injunction.
Even so, the appellate court reviews legal issues de novo, and Fyock v. City of Sunnyvale proves no different. The questions were whether Measure C burdens conduct protected by the Second Amendment, and if so, what level of scrutiny the court should apply to that conduct.
Even after District of Columbia v. Heller, it remains the case that "dangerous and unusual weapons" are outside the blanket protection Heller affords to the possession of guns for self-defense and safety. Unfortunately for City of Sunnyvale, large magazines have not traditionally been the subject of longstanding regulation, and no one presented evidence that large magazines are particularly "dangerous and unusual."
Which Level of Scrutiny?
But what level of scrutiny to apply? Possession of large magazines impedes unfettered exercise of the Second Amendment, but the impact on the Second Amendment is not severe. People can still "keep and bear Arms." So the Ninth Circuit applied the same level of scrutiny as the D.C. Circuit: intermediate scrutiny.
Once again, showing deference to the district court's conclusions, the Ninth Circuit said it was perfectly reasonable for the district court to conclude that Measure C didn't substantially burden the Second Amendment, given the important government interests at stake. These interests include: "reducing the harm of intentional and accidental gun use" and "[reducing] violent crime and [reducing] the danger of gun violence, particularly in the context of mass shootings and crimes against law enforcement."
Though the plaintiffs wanted the Ninth Circuit to "re-weigh the evidence," that's not its job in an interlocutory appeal from a denial of a preliminary injunction. Really, the question is whether the district court was entitled to rely on the evidence each party presented. To that question, the Ninth Circuit answered "yes," which also entailed acknowledging the district court was well within its rights to decide Sunnyvale had the better of that evidence.
Related Resources:
Content for You