Bronx Household v. Board of Education and Religion in Schools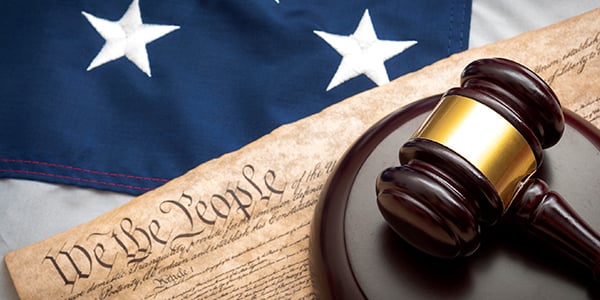 Last week, the U.S. Court of Appeals for the Second Circuit upheld a ban on the after-hours use of public school property for worship.
As we discussed in a previous blog post, a group by the name of Bronx Household wanted to use the school for Sunday worship services and were denied such use based on a 2007 policy of the school board. This policy, while allowing the use of school property for "nonexclusive" use "open to the general public" also states that "no permit shall be granted for the purpose of holding religious worship services, or otherwise using a school as a house of worship."
Did this policy violate the First Amendment? How does this relate to the issue of religion in schools?
In a 2-1 split decision, the 2nd Circuit Court of Appeals ruled in favor of the Board of Education, citing that the policy made the public school in question had become a "limited public forum" by virtue of the policy. As such, content discrimination would be acceptable in the case of a limited public forum, so long as it is reasonable and has "preserves the purposes of that limited public forum."
This finding was in contrast to prior rulings in this case at the district court level, where the court found that the school board was engaging in forbidden "viewpoint discrimination," citing that religious speech and secular speech must be treated alike.
So how did the Second Circuit Court of Appeals draw the distinction between permissible content discrimination and impermissible viewpoint discrimination in the current case?
In the case's current run before the 2nd Circuit, Judge Leval noted that the policy had an exclusionary effect on religious services, but that this policy was based on content as opposed to viewpoint. Specifically, he wrote:
"While the conduct of religious services undoubtedly includes expressions of a religious point of view, it is not the expression of that point of view that is prohibited by the rule."
The difference with this case and some of the cases that came before it was the fact that those cases involved the categorical exclusion of religious content whereas in the Bronx case, there was no restraint on the free expression of any point of view. Judge Calabresi, concurring, wrote that "[s]tate rules excluding all 'worship' from a limited public forum, therefore, are based on content, not viewpoint."
Judge Leval further cited that the restriction was reasonable in the Department of Education's belief that permitting such worship in schools could be in violation of the Establishment Clause.
This case has endured four rounds before the 2nd Circuit Court of Appeals. Will the Supreme Court be the next stop for Bronx Household v. Board?
Related Resources:
Content for You