Prejudicial Error: Refco Lawyer Joseph Collins Wins New Trial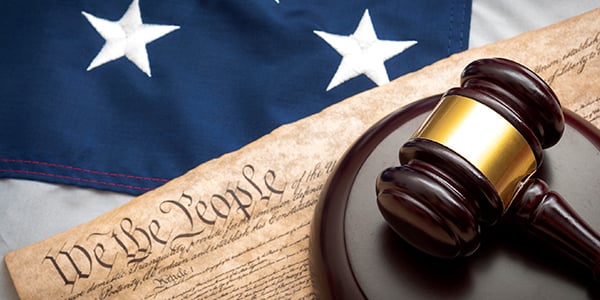 The Second Circuit Court of Appeals granted Joseph Collins a new trial today, finding that a U.S. District Judge Robert Patterson committed prejudicial error when he failed to disclose the contents of a jury note and engaged in an ex-parte colloquy with a juror accused of attempting to barter his vote.
Collins was convicted of conspiracy, securities fraud, and wire fraud, and sentenced to seven years for his alleged role in a Refco, Inc. multi-billion dollar fraud scam.
Collins, a long-time Refco lawyer, was accused of helping the owners and executives at the company conceal its financial problems and steal more than $2 billion. Refco was once the nation's largest independent commodities broker, according to the Huffington Post.
On the fifth day of jury deliberations following the trial, two jurors became involved in a verbal altercation. The next day, the foreman sent a note to the court, asserting that one juror had attempted to barter his vote and was refusing to deliberate.
The court did not share the contents of the note with the parties or seek counsel's input before it conducted an ex-parte interview with the accused juror. During the interview, the court gave the juror what amounted to a supplemental instruction, emphasizing the importance of resolving the case.
Collins claimed the series of events deprived him of his right to be present at every stage of the trial. Finding that the deprivation was not harmless, the Second Circuit Court of Appeals vacated the verdict and remanded the case for a new trial.
The Second Circuit found in 2004 that the right to be present during trial extends messages from the jury. In United States v. Mejia, the Second Circuit ruled that messages from a jury should be disclosed to counsel, and that counsel should be afforded an opportunity to be heard before the trial judge responds.
The Second Circuit has four best practices guidelines for addressing jury inquiries to reduce the risk of prejudicial error in jury responses.
The jury inquiry should be in writing.
The note should be marked as the court's exhibit and read into the record with counsel and defendant present.
Counsel should have an opportunity to suggest a response, and the judge should inform counsel of the response to be given.
On the recall of the jury, the trial judge should read the note into the record, allowing an opportunity for the jury to correct the inquiry or to elaborate upon it.
If your client has been convicted in a federal court case in which the court did not adhere to these best practices guidelines, your client, like Joseph Collins, may be entitled to a new trial based on prejudicial error.
Related Resources:
Content for You