Would-be Founders of Bible Camp May Petition for Cert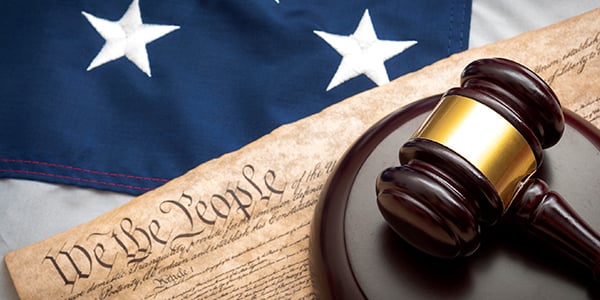 The Jaros brothers have been trying to open up a Bible camp since 2004, and have been involved in litigation since 2010 to try to get the appropriate permits for the camp, reports
The Lakeland Times
. In a last ditch effort, the brothers may petition the Supreme Court of the United States for certiorari, but because of the small impact of the case, as well as a lack of circuit split, we think it's doubtful that the Supreme Court will take it on.
District Court Opinion

Plaintiffs felt the call of a higher authority to build a year-round Bible camp near a Wisconsin lake. After plaintiffs unsuccessfully petitioned for rezoning, and were denied a conditional use permit, they initiated an action in federal court claiming violations of the Religious Land Use and Institutionalized Persons Act, the Wisconsin Constitution and United States Constitution, among other things. The district court found that the plaintiffs did "not meet their burden of establishing all the elements of proof under any of their claims," and wondered whether their "lack of success to date is God's way of telling them ... to look elsewhere for a more acceptable location."

Seventh Circuit Opinion

On appeal, the Seventh Circuit found that plaintiffs' arguments lacked merit, and affirmed the decision of the district court. On December 10, 2013, the Seventh Circuit denied the plaintiffs' motion for rehearing en banc. In an email to The Lakeland Times, one of the Jaros brothers stated: "It is our expectation that we will be filing a Petition for Certiorari with the high court." The deadline for filing is this March, according to the paper, so we should know for sure in the next month whether this is the end of the road for Eagle Cove Camp, or whether they'll continue "Knockin' on Heaven's Door."

Related Resources:
Content for You