That's Not All There Is: Prop 8 Decision is Announced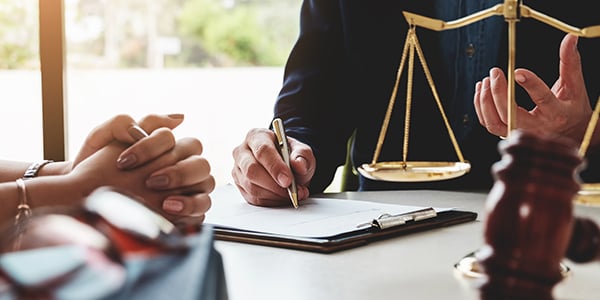 Wait until the appeal. And the appeal to the appeal. That is all the legal profession can say even after the landmark decision handed down by U.S. District Court Chief Judge Vaughn Walker in San Francisco on August 4. Despite the Prop 8 decision finding that the state law banning gay marriage violates the Equal Protection and Due Process Clauses, and despite the media frenzy, not much will change until the 9th Circuit and the Supreme Court both have their say.
Proposition 8 was passed in 2008 in response to the same sex marriages then taking place in California. The case of Perry v. Schwarzenegger represents the first federal court challenge to a state law banning same sex marriage. Judge Walker did not find that the proponents of Prop 8 had shown a rational basis for the state to limit marriage to one man and one woman.
SCOTUS Blog reports that specifically, the judge wrote, "Proposition 8 fails to advance any rational basis in singling out gay men and lesbians for denial of a marriage age license. Indeed, the evidence shows Proposition 8 does nothing more than enshrine in the California Constitution the notion that opposite sex couples are superior to same-sex couples. Because California has no interest in discriminating against gay men and lesbians, and because Proposition 8 prevents California from fulfilling its constitutional obligation to provide marriages on an equal basis, the court concludes that Proposition 8 is unconstitutional."
According to the ElectionLawBlog, the supporters of Prop 8 filed papers as early as August 3, asking the Judge to stay his decision pending their appeal to the 9th Circuit. In an order executed with his opinion on August 4, Judge Walker has asked the plaintiffs to file a response to the motion for the stay and will take up the issue on August 6.
The case is a milestone in several areas of law. In addition to the massive amount of testimony from expert and lay witnesses alike providing evidence on the potential societal effects of gay marriage and the constitutionality of the ban, there was an additional smaller, but still influential, issue dealt with at this trial. Some will recall that before the trial began, Judge Walker had initially favored a televised feed of the court proceedings, with even the possibility of a later broadcast online. However, a petition by the proponents of Prop 8 to the Supreme Court (never a friend to cameras in the courtroom) rapidly put an end to that.
As a 9th Circuit review looms, a change on the ground for those waiting to hear if they might marry under the laws of their state will not likely come anytime soon. Wait until the appeal -- and the appeal to the appeal.
Related Resources:
Content for You