5 Awesome Mom Lawyers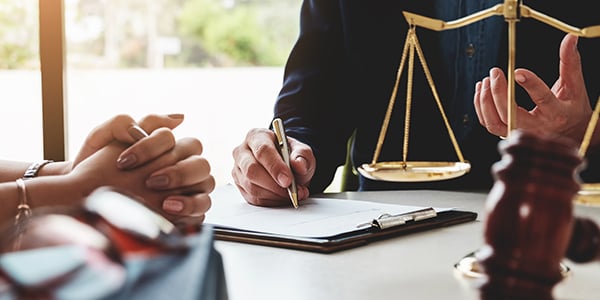 You did get your mother a gift for Mother's Day, right? Well, you've got limited time: It's Sunday, and if you wait too long, the florists will be out of flowers and you'll have to buy a Whitman's Sampler from CVS.
To inspire you into appreciating your mother, let's take a look at five awesome mothers who also happened to be lawyers (or is that lawyers who happened to be mothers?).
1. Notorious RBG
Of course Justice Ginsburg is the ultimate mom lawyer. While a student at Harvard Law School, she raised a preschool-age daughter while attending to her husband, ill with testicular cancer, and typing his papers while he dictated to her, and she later graduated at the top of her class from Columbia Law School. She not only served as the first general counsel of the ACLU, but she co-authored the first case book on sex discrimination. How's that for awesome?
2. Wendy Davis
A single mother at the age of 19, Wendy Davis graduated from a small law school called Harvard (maybe you've heard of it), then went on to be elected to the Texas Senate. You know of her awesomeness because in 2013, she spent 13 straight hours filibustering a bill that would have restricted abortions in Texas after 20 weeks of pregnancy.
3. Michelle Obama
The current First Lady graduated from Harvard Law School in 1988, meeting her future husband when she was his mentor and he was a summer associate at Sidley Austin in Chicago. While raising Sasha and Malia, she worked for the University of Chicago. Now, of course, Michelle uses her vast national stage to speak about topics like nutrition and community service.
4. Hillary Clinton
In a story that parallels that of Michelle and Barack, Hillary Rodham met her future husband-president while they were at Yale Law School. She took an active role in family law in Arkansas, co-founding Arkansas Advocates for Children and Family in 1977. She joined the Rose Law Firm in Little Rock, becoming its first female partner and continued to remain active in law and politics while First Lady of Arkansas and then First Lady of the United States. We're not sure what she's been up to lately, though.
5. Clair Huxtable
She may not have been real, but Clair Huxtable served a term as America's Mom beginning in 1984, as the co-star of "The Cosby Show." Played by Phylicia Rashad, Clair was a high-powered law firm partner who went to an office in Manhattan every day while her husband stayed home and took care of the kids (though he was apparently a doctor somehow). She managed to "have it all" -- a high-paying job and the ability to raise several kids. (Of course, she was fictional.)
Related Resources:
Content for You