Do Lawyers Need Client Relationship Management Services?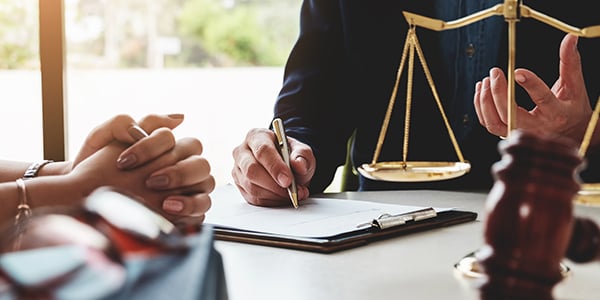 Maintaining client relationships is just one the many jobs overseen by small firms or solo lawyers. While face-to-face attention is always best, you don't have to do all your glad-handing by hand. Client relationship management software can help make your client connections and marketing efforts run more smoothly and seamlessly.
But what, if any, CRM program is right for your practice? Here's a quick overview to help you tailor your CRM to your firm.
A Quick CRM Overview
A CRM program can help improve your client relationships through automated contact management, client documentation and record keeping, improved information sharing through the firm and reminders about client contacts. Some CRM programs may handle your social media presence, track leads, or offer customer service and support options. Really, if you need help managing any aspect of your client relationship, there is someone out there willing to help -- for a price.
Price is probably the largest concern for small firms when it comes to CRM services. A firm can go all in on CRM, bringing in consultants to help craft a CRM program that fits perfectly with your firm's needs. Congratulations are in order if you can afford that!
A Look at Selected CRM Offerings
For lawyers with a smaller budget, there are plenty of out-of-the-box options available. You may want to use general CRM services, designed for a variety of businesses, or CRM that is designed with a law firm in mind.
For general CRM, there are plenty of options, including good free ones. Highrise contact manager allows you to track communications, tasks and client information. Prices range from free to $149 a month, depending on the amount of users, contacts, and storage you need. Solve360 allows you to manage tasks and create templates for common activities. It's only $25 a month for four users, though some lawyers have complained about its listing features. If you want power and deep analytics, Salesforce is one of the industry leaders in CRM and offers div > h1","#calloutmodule + p:first-of-type"] }, "url": "https://blogs.findlaw.com/strategist/2015/08/do-lawyers-need-client-relationship-management-services.html", "articleSection": "Strategist", "image": [ { "@type": "ImageObject", "url": "https://www.findlawimages.com/blogs/placeholders/Strategist2.jpg" } ], "datePublished": "2015-08-11T12:08:20-0500", "dateModified": "2019-03-21T10:03:30-0500", "author": { "@type": "Person", "name": "Casey C. Sullivan, Esq." }, "publisher": { "@id": "https://www.findlaw.com/" } }