It's About to Get Easier to Authenticate Electronic Documents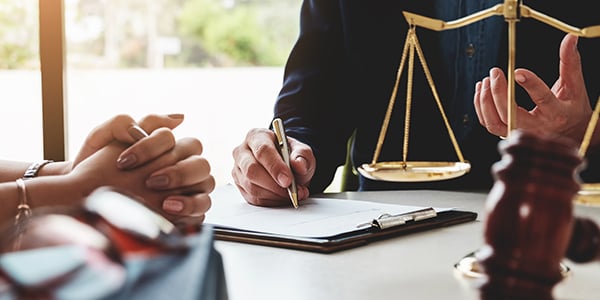 The federal Judiciary Conference is looking to bring the Federal Rules of Evidence into the 21st century. The Ancient Documents Rule is on the chopping block and likely to get the axe.
At the same time, the Conference is looking to make the introduction of electronic documents even easier, adding them to the list of self-authenticating documents under Rule 902. If the changes are adopted, you would no longer need to bring a witness in to court in order to authenticate electronic documents.
Less Hoops to Jump Through
Currently, the introduction of electronic evidence requires steps that are often needless. A party that wants to use electronic evidence -- say, a Facebook photo in a disability case, or an Ashley Madison account in a divorce proceeding -- typically does so under Rule 901, bringing in a witness to testify to the document's authenticity. Often, an authenticating witness will be produced only to go unchallenged by the other party. Citing the "expense and inconvenience" of this process, the judiciary's Advisory Committee on Evidence Rules has proposed a significant reworking.
Under the proposed changes, an authenticating witness would no longer be needed. Instead, "a proponent establishing authenticity under this Rule must present a certification containing information that would be sufficient to establish authenticity were the information established by a witness."
Hello Hash Values
What's that look like? Hash values. A hash value is simply an alpha-numeric sequence that identifies data. An algorithm looks at the data within the document and generates a unique value. Two documents with matching data will generate the same hash code, thus guaranteeing the authenticity of the documents. It's fairly simple -- you can play with creating hash values here -- and already standard in everyday applications like electronic signatures.
Now, under the new rule, a "qualified person" can submit a certification that he or she checked the hash value and found it identical to the original. With that, the electronic document is authenticated -- no need to have your evidence guy put on his court clothes for the day. Of course, parties can use alternative identification procedures and adversaries can challenge the content of the documents, but authenticating electronic documents themselves would be much simpler.
Computers, Electronic Storage Drive Change
The changes to the Rules of Evidence are largely driven by the widespread use of electronic documents and the increasing ease of storing documents for extended periods of time. The Ancient Documents Rule is likely to be tossed largely because it is so easy now to make any document "ancient" -- that is, store it away on a disk somewhere for 20 years. Meanwhile, the proliferation of electronic documents makes the use of authenticating witnesses more onerous and inefficient, leading to the updates to Rule 902.
The changes aren't set in stone yet, however. If you love, hate, or just want to tweak the proposed updates, the Committee is accepting public comments through February, 2016.
Related Resources:
Content for You