State Secrets and Extraordinary Rendition: Mohamed v. Jeppesen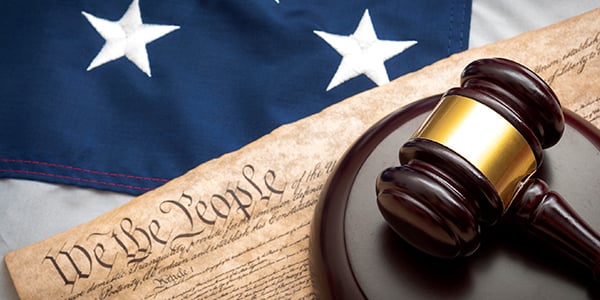 The United States Supreme Court ruled against five defendants in an extraordinary rendition case earlier this week. While the facts of the case dealt with the issue of torture in interrogations, the opinion of the Supreme Court was based largely on procedural issues.
The lead plaintiff, Binyam Mohamed, spent four years in Guantanamo Bay after allegedly confessing to terrorism plotting. According to The Los Angeles Times, Mohamed asserted that he confessed to crimes he never committed and that these confessions came after enduring torture during the course of his CIA detention: torture that included having his genitals sliced with a scalpel.
However, the issue before the Supreme Court was not the legitimacy of extraordinary rendition or even the use of torture, but rather, the procedural aspects of pursuing such a case. At issue was the question as to whether the Ninth Circuit Court of Appeals ruled correctly in dismissing the case at the pleading stage, under the government's assertion of the state-secrets privilege.
The case was brought in Federal District Court by five men against a San Jose, California based CIA contractor, Jeppesen Dataplan, Inc. After an adverse ruling for the five men, the case proceeded to the Ninth Circuit Court of Appeals. Subsequently, the American Civil Liberties Union petitioned the Supreme Court to review the decision of the Ninth Circuit.
According to the Petition, petitioners alleged that Jeppesen Dataplan provided "essential flight and logistical support to aircraft used by the [Central Intelligence Agency (CIA)] to transfer terror suspects to secret detention and interrogation facilities." In simpler terms, the five men were suing the CIA's "travel agent"— the company who put these trips into place.

The Supreme Court, in its written opinion, focused on a narrow issue — could the state-secrets privilege be raised to dismiss the case at the pleading stage?
According to the Supreme Court this week: Yes.
The state-secrets privilege was first raised by the U.S. Government at the District Court stage, states the Supreme Court opinion, where the main argument by the Government was that the disclosure of certain information would be to the detriment of national security interests.
At the Ninth Circuit Court of Appeals level, the decision was eventually upheld by a sharply divided court, 6 to 5, to be precise. The president's power to shield wartime actions from judicial scrutiny was found to be valid, as was reported in The Los Angeles Times.
The Supreme Court upheld the Ninth Circuit opinion without comment. But the ACLU certainly had comment:
"With today's decision, the Supreme Court has refused once again to give justice to torture victims and to restore our nation's reputation as a guardian of human rights and the rule of law."
Related Resources
Content for You