For Bank Fraud, Stealing From Another's Account Counts, SCOTUS Rules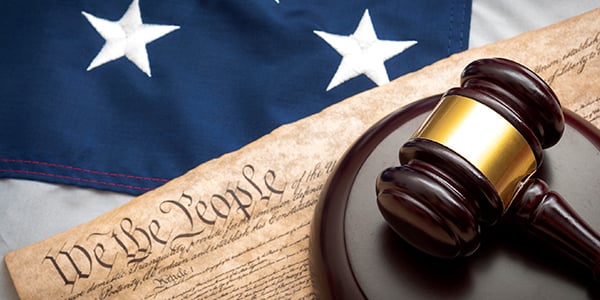 Lawrence Shaw was convicted of federal bank fraud after he stole $300,000 from the checking account of Stanley Hsu. Shaw doesn't deny that he took the cash, but he does object to the bank fraud conviction. He can't, Shaw argues, have defrauded a bank, since he had no specific intent to cheat the bank itself. He just wanted Hsu's cash.
The Supreme Court rejected that argument on Monday, ruling unanimously that Shaw's contention that he wasn't cheating the bank, only the bank's customer, didn't save him from the reach of the bank fraud law.
Court Makes Quick Work of Shaw's Contentions
Shaw's case was one of the first argued before the Court this term, and the relatively quick, short, and unanimous decision indicates that the justices didn't struggle too much with the outcome.
In an opinion authored by Justice Breyer, the Court quickly shot down Shaw's objections to his conviction, one by one.

The property he took, Shaw said, belonged to Hsu, not the bank, so he could not have denied it of its property, only its customer's.
Not quite. The bank too, the Court explained, had a property interest in Hsu's account, namely the ability to invest the money it held for him.

A scheme to defraud a customer is also a scheme to defraud the bank, "where, as here, the defendant knew that the bank held the deposits, the funds obtained came from the deposit account, and the defendant misled the bank in order to obtain those funds."
The Court rejected Shaw's contention that he must have intended to harm the bank specifically -- indeed, the parties agreed that there was no financial harm. The law requires neither a showing of loss nor the intent to cause one, the Court held.
Shaw's arguments that he had no knowledge of the bank's property interest in the cash and that the government must prove that his purpose was to harm the bank were similarly unavailing.
Despite the Loss, It's Not Over Yet
It wasn't entirely a loss for Shaw, however. He still has a chance, albeit a small one, to overturn his conviction based on the instructions given to the jury. Those instructions, Shaw argued, "could be understood as permitting the jury to find him guilty if it found no more than that his scheme was one to deceive the bank but not 'deprive' the bank of anything of value." Both deception and deprivation are required.
Without ruling that the instructions were faulty, the Court remanded the question to the Ninth Circuit to determine "whether that question was fairly presented to that court and, if so, whether the instruction is lawful, and, if not, whether any error was harmless in this case."
Related Resources:
Content for You