Who's Liable for Damages to Vehicles in Ballpark/Stadium Parking Lots?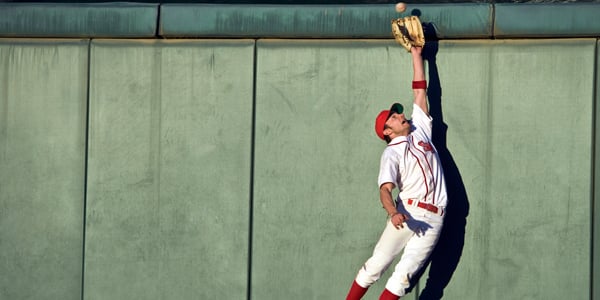 Toronto Bluejays outfielder Melky Cabrera's homer in a game against the Boston Red Sox this week didn't just raise his season home run total to 14, but it also raised an interesting legal question.
The home run sailed over the Green Monster -- Fenway Park's legendary left field wall -- and into a parking lot beyond the stadium where it shattered the windshield of a parked car.
Who can be held liable for damage to cars or injuries that occur in stadium parking lots?
Premises Liability
It would unlikely that Cabrera would be found personally liable for the windshield broken by his home run. However, the owners of the parking lot may be liable for injuries that occur in the stadium's parking lot under a theory of premises liability.
Premises liability holds property owners responsible for accidents and injuries that occur on their property. In premises liability cases, the status of the visitor is important. Generally, a person who is on the premises for the purposes of conducting business is considered an invitee.
Invitees are generally owed the highest degree of care. But even under this standard of care, a property owner is typically obligated only to take "reasonable steps" to make their premises safe. In this case, the owners of the parking lot could argue that balls aren't ordinarily hit that far and that the fencing, walls, and other measures used to prevent balls from hitting cars parked in the lot are reasonable under the circumstances.
Negligence
The owners of a stadium may also be held responsible for injuries and damages that occur in parking lots under a theory of negligence. Negligence requires a duty of care owed to the plaintiff, the breach of which causes foreseeable damages.
The Los Angeles Dodgers were recently held liable for injuries to a man who was attacked in the parking lot of Dodgers Stadium. The man's lawsuit claimed the team was negligent in not providing adequate security, and he won an $18 million judgment against the team and the two men who attacked him.
Assumption of the Risk?
In a lawsuit under either of those theories, the team and/or the owner of the parking lot are likely to argue that the plaintiff assumed the risk of injury by entering the stadium area.
For example, those hit by foul balls inside of a baseball stadium are typically precluded from suing for their injuries because of the "baseball rule," which holds that those sitting outside the protected area behind home plate at a baseball game have assumed the risk of being hit by a foul ball.
Follow FindLaw for Consumers on Facebook and Twitter (@FindLawConsumer).
Related Resources:
Content for You