Washington Redskins Celebrating After 'Disparaging Trademark' SCOTUS Decision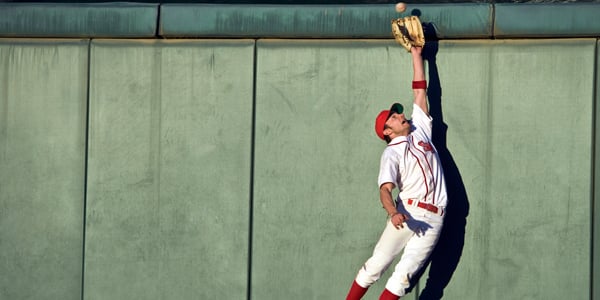 Today's Supreme Court ruling wasn't part of the Redskins' trademark battle over the franchise's controversial Native American logo and name, but the team's management and lawyers are still celebrating. That's because the big trademark ruling in the case of the Asian American music group, The Slants, paves the way for the Washington Redskins to restore the trademark rights that were cancelled by a federal court in 2015.
The music group's case centered on the same problem the Redskins are currently appealing, the Lanham Act's disparagement clause. Basically, the disparagement clause allows the Patent and Trademark Office to deny a trademark application when the trademark contains phrases or images that are offensive. The Court found the clause to be unconstitutional, and that the music group's controversial name was protected by the First Amendment, and, therefore, the band could not be denied trademark protection.
Rights and Trademark Fights
The fight to preserve the Washington Redskins' trademark rights has been an ongoing court battle for the franchise for over a decade. Since the 1970s, the team has come under intense scrutiny and pressure to change the team's name from the media, the public, and many private interest groups including Native American leaders, groups, and individuals. The team's owner, Dan Snyder, has vehemently refused to change the name, which has been in use since the 1930s.
The team lost a similar battle in 2006 when the trademark appeals board invalidated the trademark. But, the team won that war, as an appeals court overturned the cancellation. However, in 2014, another successful challenge was brought to the trademark appeals board against the team, cancelling the mark again.
In 2015, that ruling was actually upheld by the federal district court. However, the appeal on the matter, and the cancellation going into effect, were both put on hold (or stayed) pending the resolution of The Slants' case. Now that SCOTUS has spoken, it is expected that the Redskins will emerge victorious once again, at least in court.
Disparaging Trademarks Deserve Protection Too
The Supreme Court ruling essentially found that disparaging trademarks are deserving of First Amendment protection. As the Supreme Court noted in the band's case, the First Amendment only protects against the government regulating the speech of the people, not the speech of the government. The prior cases determining that a trademark violated the disparagement clause relied on the idea that trademarks constituted government speech.
SCOTUS explained that trademarks do not qualify as government speech, and as such, the Lanham Act's disparagement clause cannot disqualify a trademark because the clause itself is invalid due to the First Amendment. The First Amendment now protects a trademark from being rejected based upon the viewpoints, even the most unpopular ones, expressed by the trademark.
Related Resources:
Content for You