Conor McGregor Avoids Jail Time With Plea Deal Following UFC Bus Attack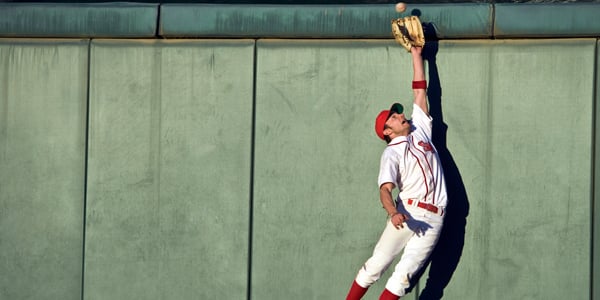 Fighter Conor McGregor was looking at a multi-year jail sentence if convicted of three counts of assault and one count of criminal mischief stemming from a bout he had with a bus in Brooklyn this April. But the former UFC champ and one-time boxer will avoid incarceration by pleading guilty to just one misdemeanor count of disorderly conduct.
Most importantly, McGregor will also escape without a criminal record, meaning he can travel freely and return to the octagon, possibly by the end of the year.
He Fought the Law...
"I just want to say I'm thankful to the DA and the judge for allowing me to move forward," McGregor told the media after the plea agreement. "I want to say to my friends, my family, my fans, thank you for the support. Thank you."
McGregor had been banned from the April UFC media event, and allegedly was angered by the announcement that he would be stripped of his UFC lightweight title. Video of the incident showed an enraged McGregor throwing a hand truck at a small bus, shattering a side window, and injuring two fighters on board.
"I want to say thank you to the court," McGregor's manager Audie Attar said in a statement. "Now that this has passed us, we can focus on things that have been on hold for some time. Conor's been training, he's in shape, he's ready to go. So now it's just about getting back to business, and we hope to have some news to announce very soon."
Punching Forward
But McGregor's legal issues aren't completely resolved. Deadspin reports he also needs to complete some community service, attend an anger management course, pay (FindLaw's Tarnished Twenty)
Does MMA Have a Domestic Violence Problem? (FindLaw's Tarnished Twenty)
Content for You