Obama Proposes to End Bulk Phone Metadata Collection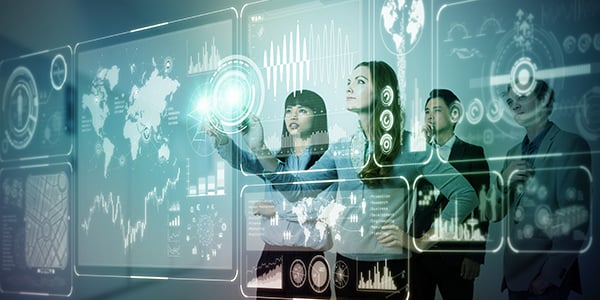 Let's give credit where credit is due. A few months ago, President Barack Obama addressed the ongoing NSA privacy issues and proposed what we politely called "mild reforms," including instructing intelligence officials to find a way to preserve the NSA's program of bulk collection of cell phone metadata by March 28.
With only a few days left until the deadline (not coincidentally, the date the court order authorizing the program expires), it seems the White House's strategy has shifted, and the legislative proposal sounds almost ... constitutional.
The Specifics
With the caveat that the current program may or may not be constitutional, this new program is a lot closer to that benchmark, and goes a long way towards addressing privacy advocates' concerns.
After a 90-day extension of the status quo (NSA collects and stores everything), the proposal would leave the data in the hands of telephone companies, which would store the data for only 18 months (the amount of time already required by federal regulations), reports The New York Times. The NSA currently retains phone data for five years. A senior administration official told the Times that the impact on intelligence gathering would be minimal, as older data is less important. (Any good criminal uses a disposable cell phone, after all.)
More importantly, the NSA wouldn't have unfettered access to the data. Instead, analysts would be required to obtain a court order. (There is no mention of whether the orders will come from a secret one-sided court, as is the current practice for most NSA orders, or an open adversarial court with a privacy advocate.) Once the order is in place for a specific target, the phone company would be required to provide metadata for up to "two hops" (all metadata for up to two callers removed from the target), including calls made after the order is put into place.
Verdict
It's certainly an improvement over the status quo. Instead of the NSA monitoring every phone call that every person in America makes, the agency would essentially be limited to subpoenaing existing call records for a specific target. We'd presume that some sort of reasonable suspicion would be required as well, though the actual text of the legislative proposal isn't yet available.
Speaking of the legislature, as the Times notes, this reform joins a salmagundi of other proposals currently floating around Congress, which vary from minor tweaks to the program all the way to outright ending it. It'll be interesting to see what form any eventual reforms take, once the President's proposal is compared to the plethora of alternatives.
What are your thoughts on the proposal? Speak up on Facebook.
Related Resources:
Content for You