SiriusXM Radio Wins Copyright Battle in NY Appeals Court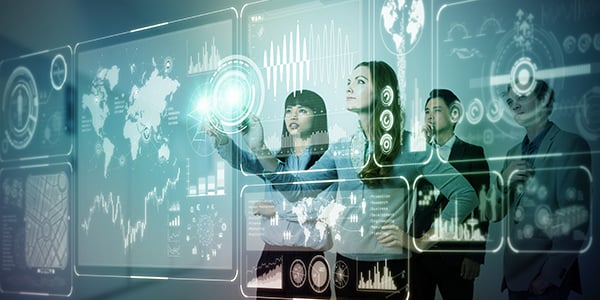 If only life were as simple as the songwriters say, like in the hit song from the the Turtles' "Happy Together."
Perhaps one day, when theoretical physicists unravel the mysteries of string theory and the harmonics of the universe, everybody will live in music-like unison. But in the litigious meantime, Flo & Eddie and other musicians from before 1972 will have to be happy with a settlement that is still unsettled.
After a legal setback in a New York case, the class action plaintiffs will be looking forward to payment through another case that settled in California. The settlement amount depends on the results of cases pending in the U.S. Second, Ninth and Eleventh Circuit Courts of Appeal.
Not in My NY
The plaintiffs, represented by Flo & Eddie, have lost their appeal in the U.S. Second Circuit Court of Appeals. The court reversed a trial court decision and ordered the plaintiffs case be dismissed.
The circuit court issued its decision following a state appeals court ruling on the issue in December. The courts agreed the defendant SiriusXM Radio did not owe the plaintffs damages because New York common law does not protect copyrights of pre-1972 public recordings.
"(T)he record companies and artists had a symbiotic relationship with radio stations, and wanted them to play their records to encourage name recognition and corresponding album sales," Judge Leslie Stein wrote for the state appeals court. "Nevertheless, those participants have co-existed for many years and, until now, were apparently 'happy together.'"
Stein said that changing technology may have made it more difficult for record companies to collect fees, but it did not justify "the precipitous creation of a common-law right that has not previously existed."
Golden State Rules
Meanwhile, in the California case, the plaintiffs reached a proposed settlement for up to $99 million with the total to be determined. The settlement has a baseline of $25 million, with $15 million more if the plaintiffs prevail on appeals in California, New York and Florida.
The settlement also includes a 10-year-license, worth between $45 and $59 million, allowing Sirius the right to continue playing the pre-1972 music going forward. However, the settlement reserves the right to appeal on the relationship of satellite music to the Commerce Clause. A favorable ruling may negate the royalty provision.
"If Sirius XM prevails regarding its appeal in the U.S. Courts of Appeal for the Second, Ninth, or Eleventh Circuits, or in the United States Supreme Court based on the question of whether it would violate the Commerce Clause of the United States Constitution to apply a state-law right to control and/or demand compensation for the public performance of Pre-1972 Sound Recordings, Sirius XM will not be required to make any prospective royalty payments, but the Settlement Class will keep all royalties previously paid," according to the proposed settlement.
Related Resources:
Content for You