Professor Discrimination Case Remanded by Tenth Cir.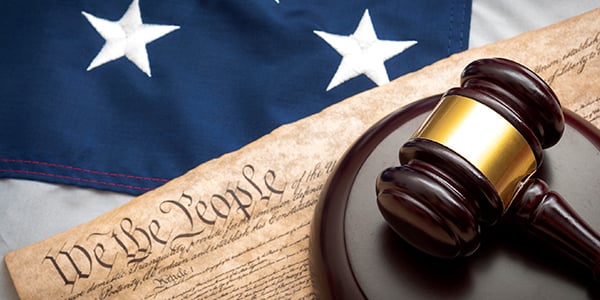 The Tenth Circuit reversed and remanded a race employment discrimination case back to the lower court on Friday, providing an opportunity for the plaintiff to better craft his complaint against his former employer, Northeastern State University.
In doing so, the Court offered a nifty little guide regarding how federal courts must consider the actions of each defendant on an individual basis when determining whether or not that defendant is entitled to qualified immunity.
Polarizing the Department
Northeastern State University hired the plaintiff-appellee Leslie Hannah in 2009 as an associate professor in its Languages and Literature Department. He was soon its chair. However, his appointment to the chair coincided with some rather disparaging remarks made by other professors at the school on social media sites.
Hannah, who is American Indian, alleged those comments were racially discriminatory. When Hannah complained to NSU, the university slapped the offending colleagues' wrists and the comments continued. Hannah eventually resigned.
When he applied for tenure in 2012, the tenure committee was made up partly by the very defendants who'd publicly disparaged him. His application was eventually denied by the dean who noted that Hannah had "polarized his department." Hannah's state court claim was removed to Federal Court because he made claims under Title VII and 42 U.S.C. sec. 1981, alongside other state claims. Defendants, NSU professors and administrators, claimed qualified immunity.
Circuit's Holding: Wrong Law
The Tenth Circuit reversed the lower district which rejected the qualified immunity defense. In actuality, one of Dr. Hannah's causes of actions against the individuals who had disparaged him simply did not work under his 1981 claims.
1981 "does not provide a vehicle for remedying racial discrimination and retaliation in cases brought against state actors," the court said, quoting the case of Jett v. Dallas Ind. Sch. Dist. The court further rejected Hannah's contention that the Jett decision was actually made nugatory by the 1991 Civil Rights Act.
No Matter Try Again. Oh, and Here's How
Mr. Hannah should not have submitted a complaint whose arguments contravene the holding in the Jett case. Based on this, the lower district should have dismissed his case.
But no matter, said the circuit. It reverse and remanded the case, ordering that the lower court to provide Hannah the opportunity to cure his complaint by adding a sec. 1983 amendment which would allow him to pursue damage claims against the individual professors who badmouthed him.
The Tenth also poured a little salt in the wounds of the NSU defendants -- it provided a handbook in the latter portion of its opinion of how federal courts should go about assessing the entitlement of qualified immunity by each defendant: through a "defendant-by-defendant inquiry that matches the allegations with the individual actor."
Related Resources:
Content for You