Third Circuit Affirmed on LIA Federal Preemption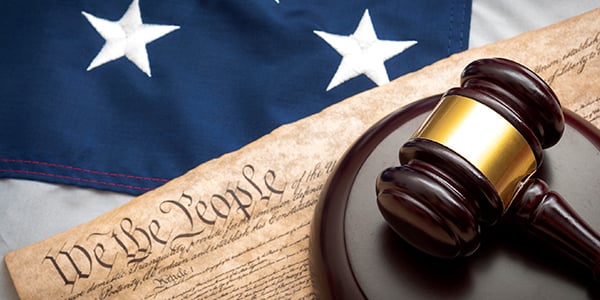 The Supreme Court affirmed the Third Circuit Court of Appeals dismissal of Kurns v. Railroad Friction Products today, agreeing with the Philadelphia-based appellate court that the Locomotive Inspection Act (LIA) preempts Pennsylvania tort law claims for asbestos exposure.
Plaintiff George Corson, spent 27 years as a locomotive welder and machinist, installing brakeshoes on locomotives and stripping insulation from locomotive boilers, both of which contained asbestos. After Corson developed mesothelioma, which is caused solely by asbestos exposure, he sued 59 railroad-related defendants in Pennsylvania state court, claiming that the defendants' defective design and failure to warn caused his injuries.
The defendants removed the case to federal court, and moved for summary judgment. Both the district court and the Third Circuit Court of Appeals agreed that the case should be dismissed because the LIA preempts any state-tort based product liability claims. Today, in a 6-3 decision, the Supreme Court ruled that the Third Circuit Court of Appeals made the right call on the case based on the 1926 ruling in Napier v. Atlantic Coast Line Railroad Co.
Justice Clarence Thomas, writing for the majority, rejected plaintiffs' arguments that their claims fall outside of the field preempted by the LIA, as it was defined in Napier.
What's interesting here is that the plaintiffs did not ask the Third Circuit or SCOTUS to overrule Napier. The plaintiffs offered four arguments for why their claims fell outside the scope of the LIA:
The preempted field does not extend to state-law claims arising from the repair or maintenance of locomotives. SCOTUS said this argument was inconsistent with Napier's holding that Congress, in enacting the LIA, "manifested the intention to occupy the entire field of regulating locomotive equipment."
Failure to warn claims are not preempted because they do not base liability on the design or manufacture of a product. Justice Thomas wrote that this theory "ignores that a failure to warn claim alleges that the product itself is defective unless accompanied by sufficient warnings or instructions," thus it fell within the Napier preemption field.
Manufacturers were not regulated under the LIA when Corson was exposed to asbestos, therefore Corson's claim should not be preempted. The Court found this theory inconsistent with Napier, which defined the preempted field on the basis of the physical elements regulated, not on the basis of the entity directly subject to regulation.
The LIA preemptive scope is limited to state legislation or regulation. The Supreme Court said this theory was incorrect; the LIA's preemptive scope extends to state common law duties and standards of care related to locomotive equipment.
Though the Supreme Court agreed with the Third Circuit Court of Appeals, this will be an unpopular decision. A number of public interest groups -- and even the federal government -- submitted briefs urging the Court to let the plaintiffs bring their defective design or failure to warn claims in state court.
Related Resources:
Content for You