DOL Has Rulemaking Authority in H-2B Visa Certification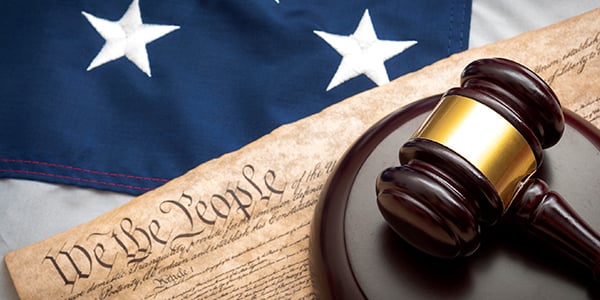 Non-agricultural, unskilled, foreign workers may obtain visas to work in the U.S., if employers can prove that no U.S. workers will accept the work, under the H-2B visa program.
The history of the program is extensive and convoluted, but can be summarized; the Immigration and Nationality Act of 1952 ("INA") provided the framework for what is now the H-2B visa program. Responsibility for H-2B visa determinations changed departmental hands several times, and had ended up the responsibility of the Department of Homeland Security ("DHS").
DOL Certifications for H-2B Visas
Under the INA, the DHS may consult "with appropriate agencies of the Government" before granting or denying an H-2B visa. The DHS designated the Department of Labor ("DOL") as an agency that it would consult with, requiring employers to "apply for a temporary labor certification with the Secretary of Labor" before applying for an H-2B visa. To that end, the DOL has promulgated minimum wage rules for employers trying to obtain labor certification. The 2011 Wage Rule was approved, but defunded by Congress, with an interim rule in its place pending funding.
On September 17, 2011, a group of employer associations challenged the 2011 Wage Rule claiming that it violated the Administrative Procedure Act ("APA") and the Regulatory Flexibility Act ("RFA"). Both parties moved for summary judgment and the district court granted the motion in favor of the Government. The employer associations appealed.
The Third Circuit's Analysis
On appeal, the appellants argued that (1) the DOL did not have authority to promulgate rules related to the H-2B visa program; and (2) even if it did, it was in violation of the APA and RFA. The Third Circuit, disagreed, and affirmed the district court's decision.
The Third Circuit found that even though the DOL provides employer certification, the ultimate decision for granting, or denying, an H-2B visa rests with the DHS. And, according to the statute, the DHS may consult with outside agencies; since there existed a "reasonable connection" between the DOL's temporary certification decisions, and the DHS visa determinations, the court found the "2011 Wage Rule was lawfully promulgated." In addition, the court rejected all of appellants' arguments that the DOL acted in violation of the APA and RFA.
It should be noted that the Third Circuit left open the issue of whether, under the Works Progress Administration, or the INA, the DOL has express or implied authority to make rules regarding the H-2B program. Rather than decide the issue, the court stated: "We leave that question, which remains open in this Circuit, for another day."
When that day will come, we'll have to wait and see.
Related Resources:
Content for You