Challenge of NYPD's Surveillance of Muslims Heading to 3rd Cir.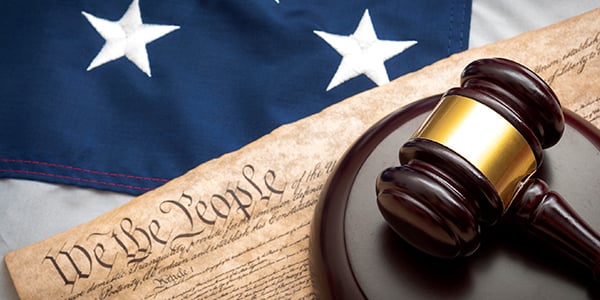 The post-9/11 surveillance has not been without controversy -- or litigation -- and a case originating in New Jersey is now making its way to the Third Circuit. However, jurisdictional issues, as well as Supreme Court precedent, may stand in the way of this case getting very far.
The Alleged Discriminatory Activity
According to the compliant, after the terrorist attacks of September 11, 2001, the New York Police Department "began a secret spying program to infiltrate and monitor Muslim life in and around New York City." The Associated Press covertly found, and released, un-redacted information regarding the spying program, including actual locations being monitored.
The plaintiffs in this case consist of a group of Muslim students, business owners, operators of Mosques and home owners. They alleged that the surveillance caused them harm in the way of decreased attendance at mosques and Muslim-owned businesses, decreased home values, and potential hindrance of career opportunities. They challenged the program on First and Fourteenth Amendment grounds and sought injunctive and pecuniary relief.
The District Court's Analysis
The City of New York moved to dismiss, and the district judge made a decision on the record, with no oral arguments. The district court granted the City's motion to dismiss on two grounds: lack of standing, and failure to state a claim. On the standing issue, the court concluded that plaintiffs neither suffered "injury-in-fact," nor could show the City was the cause of alleged injuries. Instead, the court found that the AP's publication of the program was the cause -- not the program itself.
Regarding the claim, the court differentiated between discriminatory intent, and context, relying on the Supreme Court's decision in Ashcroft v. Iqbal, where the Court stated:
It should come as no surprise that a legitimate policy directing law enforcement to arrest and detain individuals because of their suspected link to the attacks would produce a disparate, incidental impact on Arab Muslims, even though the purpose of the policy was to target neither Arabs nor Muslims.
Relying on similar reasoning here, the court stated that the NYPD could not have conducted surveillance on "New Jersey for Muslim terrorist activities without monitoring the Muslim community itself . ... [T]he motive for the Program was not solely to discriminate against Muslims, but rather to find Muslim terrorists hiding among ordinary, law-abiding Muslims."
Appeal Filed
Last Friday, plaintiffs filed a notice of appeal to the Third Circuit Court of Appeal. One of the attorneys for the plaintiffs stated, ""We think the judge was totally wrong ... If we prevail in this, then the chances are very good we'll make it to trial and we'll have a chance to really, fully expose just how misguided the spying program is," reports The Huffington Post. With issues like standing and Supreme Court precedent in the way, they have their work cut out for them on appeal.
Related Resources:
Content for You